Event
Eastside Park, Paterson, NJ
We Love Your Spots! Join us - Rain Or Shine - for vitiligo awareness walk. Registration opens at 9 am, walk begins at 10 am. For more information contact Crainysha Rutherford @ teamkhori_vitiligobeauty@yahoo.com or via Facebook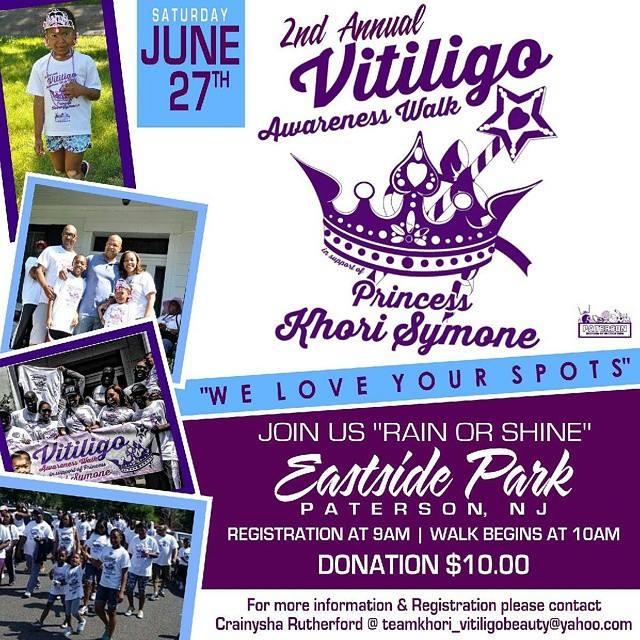 A recent visit of Crainysha's family to Vitiligo Research Foundation office, pictured here with Alina Dickey, VRF General Manager: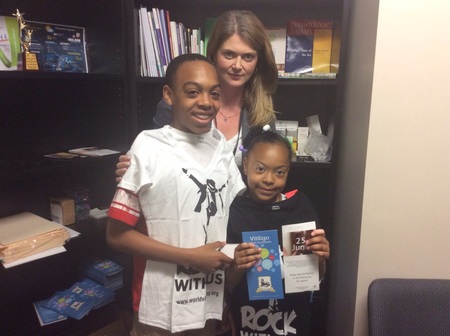 Will it spread?

Vitiligo activity may vary considerably from person to person. In a good number of patients the disease goes on for 3-4 years and then it settles down, with one or two stubborn...

What tests should be done?

A well-trained dermatologist should be able to diagnose vitiligo and distinguish it from contact leukoderma or more than twenty other conditions with similar skin appearance bas...

Is vitiligo contagious?

Vitiligo is NOT contagious. It cannot be passed on or caught from touching someone with vitiligo, shaking hands, swimming in the same pool, sharing towels, sitting next to someo...