Event
4350 Rue Sainte-Catherine Ouest Westmount, QC H3Z 1R1 Canada
We invite you to a night filled with inspirational stories and entertainment. Aiesha Robinson, founder of the non-profit organization Born To Rise, hopes to spread her message of her personal struggles and acceptance of vitiligo, and also to promote an important dialogue about empowerment of youth that seems to be lacking within society today. Come find out what Born To Rise represents, all while meeting some interesting individuals. 'Being the guiding light for individuals isolated in the darkness of life's obstacles and issues.'
Doors open at 6.00 PM where you can purchase food, while checking out informative booths. Show will commence at 7.00 PM.
When: Saturday, 25 April 2015 at 7:00 PM (EDT)
Where: Westmount High School
4350 Rue Sainte-Catherine Ouest
Westmount, QC H3Z 1R1
Canada
Contacts: www.facebook.com/borntorise.mtl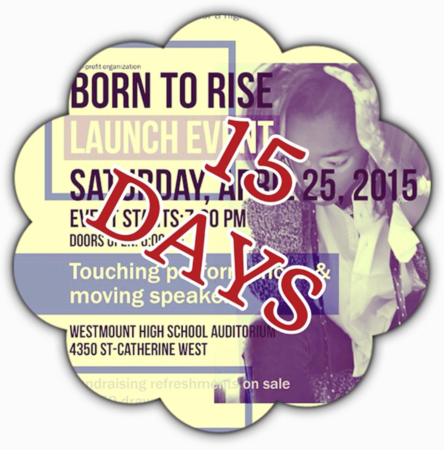 Is vitiligo contagious?

Vitiligo is NOT contagious. It cannot be passed on or caught from touching someone with vitiligo, shaking hands, swimming in the same pool, sharing towels, sitting next to someo...

Is it Bitiligo? Vitaligo? Veteligo?

There are so many different ways that people try and spell or even pronounce Vitiligo.  Here are some common mis-spellings: bitiligo, vitigo, vitaligo, vitilago, vitiglio, vita...