Event
New York, NY
A revolutionary new product for camouflaging vitiligo, is seeking people of all ages to participate in a video shoot. Acting experience is not necessary (vitiligo is).
This will be a one day shoot on Thursday, June 11th in the NYC area. If interested please email, rachel@zanderm.com, with a photo of yourself, showing vitiligo. Those chosen will be compensated $75.00 and will receive a free sample. Minors must be accompanied by a parent.
We are making a difference. Join us and become part of our journey.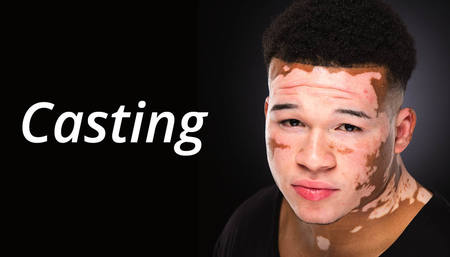 How can I cure vitiligo?

There is no cure for vitiligo, but there are a number of effective treatment options that can be discussed with your GP or dermatologist. The aim of treatment is to stop new pat...

Is it Bitiligo? Vitaligo? Veteligo?

There are so many different ways that people try and spell or even pronounce Vitiligo.  Here are some common mis-spellings: bitiligo, vitigo, vitaligo, vitilago, vitiglio, vita...

What is vitiligo?

 Vitiligo (pronounced vit-ill-EYE-go) is a generally unpredictable skin disease that causes a gradual loss of skin color and overlying hair on different parts of the body. Cont...