Event
UN Plaza, New York
The tenth session of the Conference of States Parties to the Convention on the Rights of Persons with Disabilities (CRPD) will take place from Tuesday 13 to Thursday 15 June 2017 at UN Headquarters in New York.
Theme: The Second Decade of the CRPD: Inclusion and full participation of persons with disabilities and their representative organizations in the implementation of the Convention
Sub-themes:
Addressing the impact of multiple discrimination on persons with disabilities and promoting their participation and multi-stakeholder partnerships for achieving the SDGs in line with the CRPD;
Inclusion and full participation of persons with disabilities in humanitarian action;
Promoting inclusive urban development and implementation of the New Urban Agenda Habitat III.
More details at: https://www.un.org/development/desa/disabilities/conference-of-states-parties-to-the-convention-on-the-rights-of-persons-with-disabilities-2/cosp10.html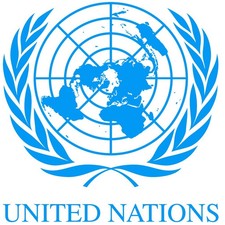 Can Ginkgo Biloba help with vitiligo?

Ginkgo Biloba seems to be a simple, safe, inexpensive and fairly effective therapy for vitiligo. It is mostly effective in halting the progression of the disease. It can also sp...

Can a gluten-free diet help with vitiligo?

It's very unlikely. We have specifically looked into claims that gluten-free diet may ease symptoms of vitiligo, or completely reverse it, and found no firm scientific evidence ...

Is it Bitiligo? Vitaligo? Veteligo?

There are so many different ways that people try and spell or even pronounce Vitiligo.  Here are some common mis-spellings: bitiligo, vitigo, vitaligo, vitilago, vitiglio, vita...