Event
UN Plaza, New York
The tenth session of the Conference of States Parties to the Convention on the Rights of Persons with Disabilities (CRPD) will take place from Tuesday 13 to Thursday 15 June 2017 at UN Headquarters in New York.
Theme: The Second Decade of the CRPD: Inclusion and full participation of persons with disabilities and their representative organizations in the implementation of the Convention
Sub-themes:
Addressing the impact of multiple discrimination on persons with disabilities and promoting their participation and multi-stakeholder partnerships for achieving the SDGs in line with the CRPD;
Inclusion and full participation of persons with disabilities in humanitarian action;
Promoting inclusive urban development and implementation of the New Urban Agenda Habitat III.
More details at: https://www.un.org/development/desa/disabilities/conference-of-states-parties-to-the-convention-on-the-rights-of-persons-with-disabilities-2/cosp10.html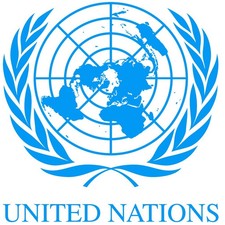 Who is prone to vitiligo?

Scientists know that some people are genetically predisposed to a specific group of autoimmune diseases – including generalized vitiligo – but do not know who and why.It doesn't...

Shall I take vitamin D for my vitiligo?

In Brief Vitamin D plays a central role in the prevention of different inflammatory and chronic diseases. Consuming 1,000–4,000 IU (25–100 mcg) of vitamin D3 daily should be id...

How long does it take to treat vitiligo?

Treatment results will vary by person and type of vitiligo. The rule of thumb is that you will need to allow at least 3 to 6 months before you begin to see results from any trea...