Event
Dallas, Texas
The annual Vitiligo Walkathon is organized by Dallas Fort Worth Vitiligo Support Group on May 20, 2017.
This is an event held to raise awareness about vitiligo in the community and to raise money that goes towards vitiligo research. It's a great opportunity to join hands with other vitiligo patients and their families to make friends and to share experiences. Please join us for the biggest vitiligo event of the year in the DFW metroplex!
Date: May 20th, 2017 (Saturday)
Location: Bachman Lake
Time: 9 AM - 12 PM
(Registration begins at 8 AM)
For details please visit www.dfwvsg.org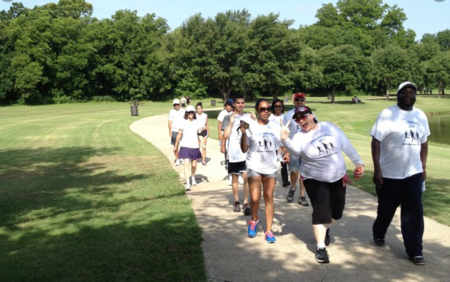 Will it spread?

Vitiligo activity may vary considerably from person to person. In a good number of patients the disease goes on for 3-4 years and then it settles down, with one or two stubborn...

What's better: laser or phototherapy?

In a recent study researchers assessed effect and safety of different laser and phototherapy treatments, such as excimer laser/light, narrowband UVB, UVA and PUVA. No significa...