Event
Dallas, Texas
The annual Vitiligo Walkathon is organized by Dallas Fort Worth Vitiligo Support Group on May 20, 2017.
This is an event held to raise awareness about vitiligo in the community and to raise money that goes towards vitiligo research. It's a great opportunity to join hands with other vitiligo patients and their families to make friends and to share experiences. Please join us for the biggest vitiligo event of the year in the DFW metroplex!
Date: May 20th, 2017 (Saturday)
Location: Bachman Lake
Time: 9 AM - 12 PM
(Registration begins at 8 AM)
For details please visit www.dfwvsg.org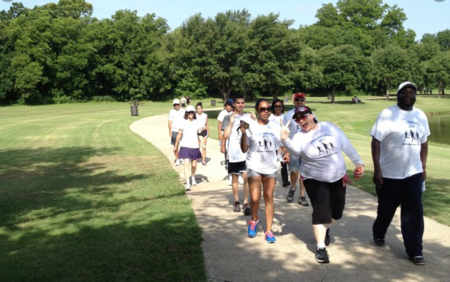 Who is prone to vitiligo?

Scientists know that some people are genetically predisposed to a specific group of autoimmune diseases – including generalized vitiligo – but do not know who and why.It doesn't...

Is it Bitiligo? Vitaligo? Veteligo?

There are so many different ways that people try and spell or even pronounce Vitiligo.  Here are some common mis-spellings: bitiligo, vitigo, vitaligo, vitilago, vitiglio, vita...

How can I explain vitiligo to my children?

Vitiligo can be puzzling for a child because a person who has it isn't "ill" in a common sense.  To choose the right words to explain vitiligo diagnosis to a child, first consi...