Event
Dallas, Texas
The annual Vitiligo Walkathon is organized by Dallas Fort Worth Vitiligo Support Group on May 20, 2017.
This is an event held to raise awareness about vitiligo in the community and to raise money that goes towards vitiligo research. It's a great opportunity to join hands with other vitiligo patients and their families to make friends and to share experiences. Please join us for the biggest vitiligo event of the year in the DFW metroplex!
Date: May 20th, 2017 (Saturday)
Location: Bachman Lake
Time: 9 AM - 12 PM
(Registration begins at 8 AM)
For details please visit www.dfwvsg.org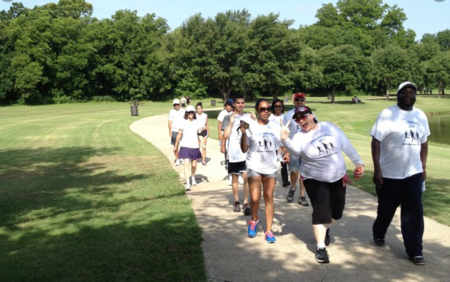 Can a gluten-free diet help with vitiligo?

It's very unlikely. We have specifically looked into claims that gluten-free diet may ease symptoms of vitiligo, or completely reverse it, and found no firm scientific evidence ...

How long does it take to treat vitiligo?

Treatment results will vary by person and type of vitiligo. The rule of thumb is that you will need to allow at least 3 to 6 months before you begin to see results from any trea...