Event
Marriott Minneapolis, Airport 2020 American Boulevard E., Bloomington, MN USA
World Vitiligo Day USA 2020 conference is themed "Embrace, Empower, Educate."
The event will be held on June 26-28 at Marriott hotel in Bloomington, Minnesota, just south of Minneapolis.
Hosted by Minnesota VITFriends, a 180 member-strong support group led by Alicia Roufs since 2014. More on Instagram
Registration fee: early bird $175 (up until May 1, 2020), regular $200, on-site $225.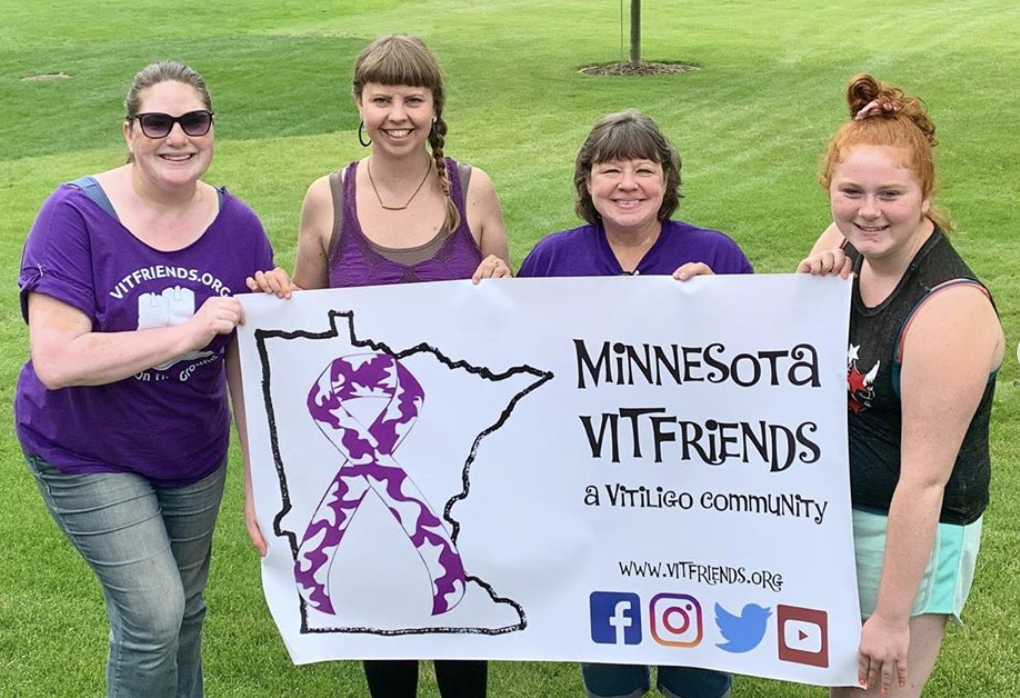 How long does it take to treat vitiligo?

Treatment results will vary by person and type of vitiligo. The rule of thumb is that you will need to allow at least 3 to 6 months before you begin to see results from any trea...

How can I explain vitiligo to my children?

Vitiligo can be puzzling for a child because a person who has it isn't "ill" in a common sense.  To choose the right words to explain vitiligo diagnosis to a child, first consi...