Event
Marriott Minneapolis, Airport 2020 American Boulevard E., Bloomington, MN USA
World Vitiligo Day USA 2020 conference is themed "Embrace, Empower, Educate."
The event will be held on June 26-28 at Marriott hotel in Bloomington, Minnesota, just south of Minneapolis.
Hosted by Minnesota VITFriends, a 180 member-strong support group led by Alicia Roufs since 2014. More on Instagram
Registration fee: early bird $175 (up until May 1, 2020), regular $200, on-site $225.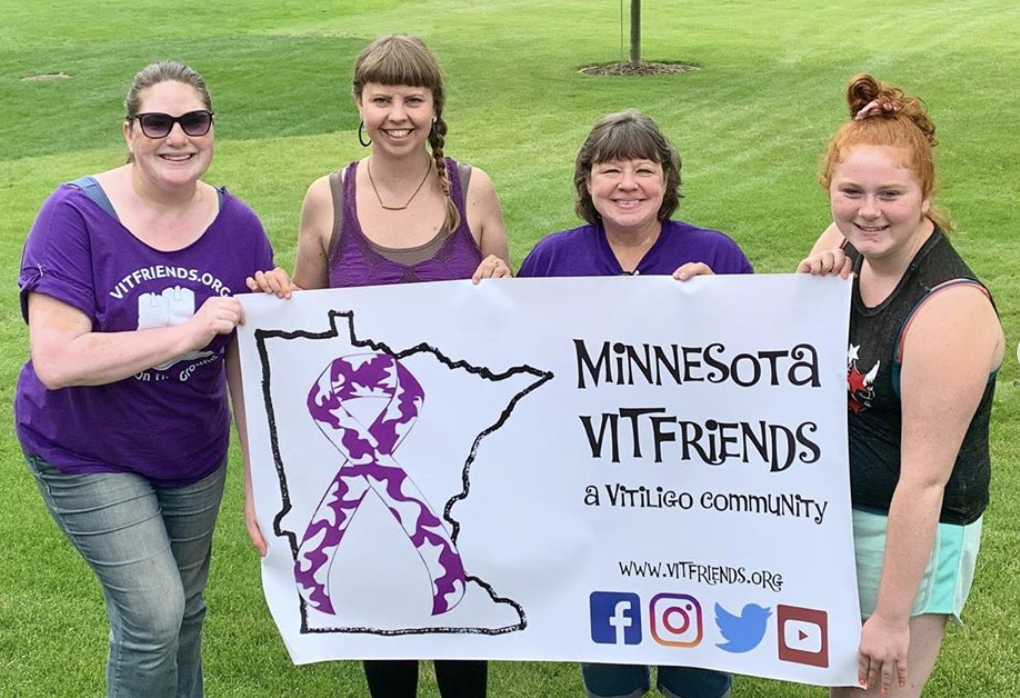 Who is prone to vitiligo?

Scientists know that some people are genetically predisposed to a specific group of autoimmune diseases – including generalized vitiligo – but do not know who and why.It doesn't...

Are there any famous people with vitiligo?

Many celebrities have dealt with vitiligo while remaining in the public eye, maintaining a positive outlook, and having a successful career. Here are a few courageous famous peo...