Event
New York, NY
We continue to distribute inspirational World Vitiligo Day T-shirts among vitiligo support groups and activists. Please forward your requests for T-shirts, along with size requirements to Matthew Mitchell at m.mitchell@vrfoundation.org. Donors of $250 or more will receive 3 free T shirts as a token of our appreciation of their support >>>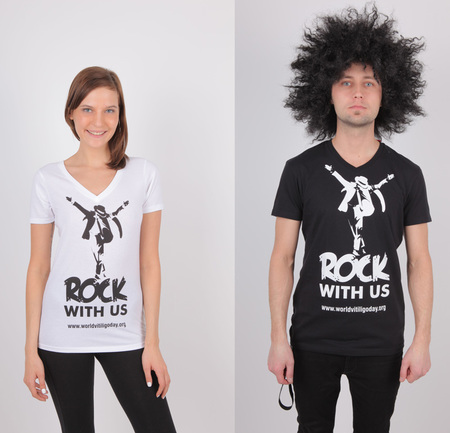 Can Ginkgo Biloba help with vitiligo?

Ginkgo Biloba seems to be a simple, safe, inexpensive and fairly effective therapy for vitiligo. It is mostly effective in halting the progression of the disease. It can also sp...

Vitiligo and hearing loss: any connection?

In short, NO. Recent research shows no relationship between a degree of skin depigmentation and hearing loss severity in vitiligo patients. The results of this study showed tha...

Can chemicals cause vitiligo?

It's important to remember there are multiple factors involved in vitiligo onset, including genetic predisposition, living and working environments, and exposure to certain chem...