Event
New York, NY
We continue to distribute inspirational World Vitiligo Day T-shirts among vitiligo support groups and activists. Please forward your requests for T-shirts, along with size requirements to Matthew Mitchell at m.mitchell@vrfoundation.org. Donors of $250 or more will receive 3 free T shirts as a token of our appreciation of their support >>>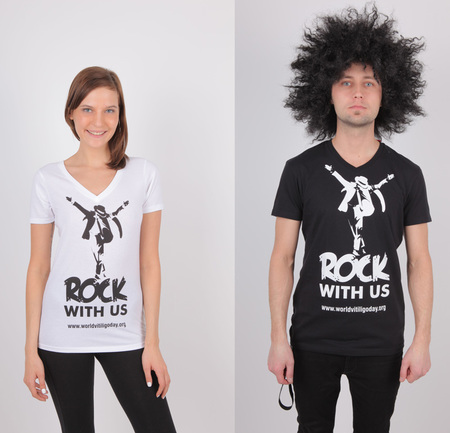 Does halo nevi affect vitiligo development?

Halo nevi — nevi with an depigmented circle around it, usually on the trunk — are about 10x more common in vitiligo patients than in the general population, especially in childr...

What tests should be done?

A well-trained dermatologist should be able to diagnose vitiligo and distinguish it from contact leukoderma or more than twenty other conditions with similar skin appearance bas...