Event
New York, NY
We continue to distribute inspirational World Vitiligo Day T-shirts among vitiligo support groups and activists. Please forward your requests for T-shirts, along with size requirements to Matthew Mitchell at m.mitchell@vrfoundation.org. Donors of $250 or more will receive 3 free T shirts as a token of our appreciation of their support >>>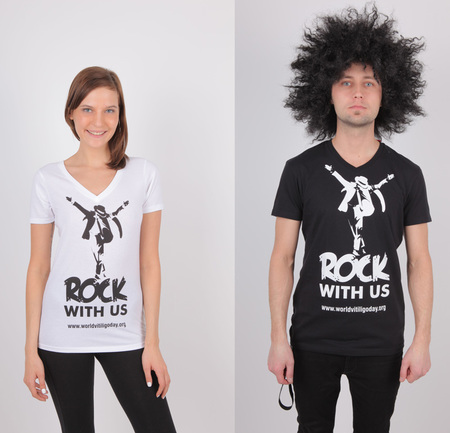 Can Ginkgo Biloba help with vitiligo?

Ginkgo Biloba seems to be a simple, safe, inexpensive and fairly effective therapy for vitiligo. It is mostly effective in halting the progression of the disease. It can also sp...

How can I cure vitiligo?

There is no cure for vitiligo, but there are a number of effective treatment options that can be discussed with your GP or dermatologist. The aim of treatment is to stop new pat...

Will it spread?

Vitiligo activity may vary considerably from person to person. In a good number of patients the disease goes on for 3-4 years and then it settles down, with one or two stubborn...