Event
New York, NY
We continue to distribute inspirational World Vitiligo Day T-shirts among vitiligo support groups and activists. Please forward your requests for T-shirts, along with size requirements to Matthew Mitchell at m.mitchell@vrfoundation.org. Donors of $250 or more will receive 3 free T shirts as a token of our appreciation of their support >>>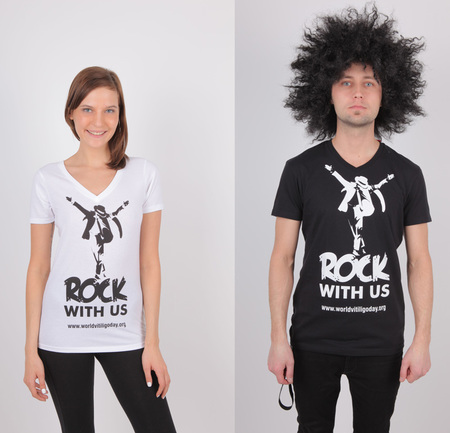 How can I explain vitiligo to my children?

Vitiligo can be puzzling for a child because a person who has it isn't "ill" in a common sense.  To choose the right words to explain vitiligo diagnosis to a child, first consi...

Can Ginkgo Biloba help with vitiligo?

Ginkgo Biloba seems to be a simple, safe, inexpensive and fairly effective therapy for vitiligo. It is mostly effective in halting the progression of the disease. It can also sp...