Event
New York, NY
We continue to distribute inspirational World Vitiligo Day T-shirts among vitiligo support groups and activists. Please forward your requests for T-shirts, along with size requirements to Matthew Mitchell at m.mitchell@vrfoundation.org. Donors of $250 or more will receive 3 free T shirts as a token of our appreciation of their support >>>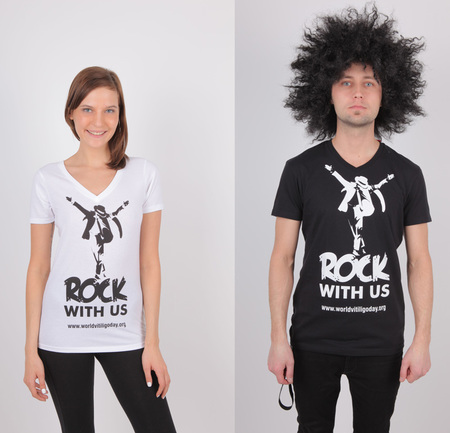 What tests should be done?

A well-trained dermatologist should be able to diagnose vitiligo and distinguish it from contact leukoderma or more than twenty other conditions with similar skin appearance bas...

PTSD in Vitiligo?

Vitiligo has long been associated with disease-related discrimination, social stigma, self-isolation, lower self-esteem, embarrassment, anxiety, and depression.  These chronic ...