Event
Sugar Land Marriott Town Square 16090 City Walk, Sugar Land, Texas 77479
World Vitiligo Day USA 2019 will be held in Houston, at Sugar Land Marriott Town Square 16090 City Walk, Sugar Land, Texas 77479.
For more details, please visit www.25June.org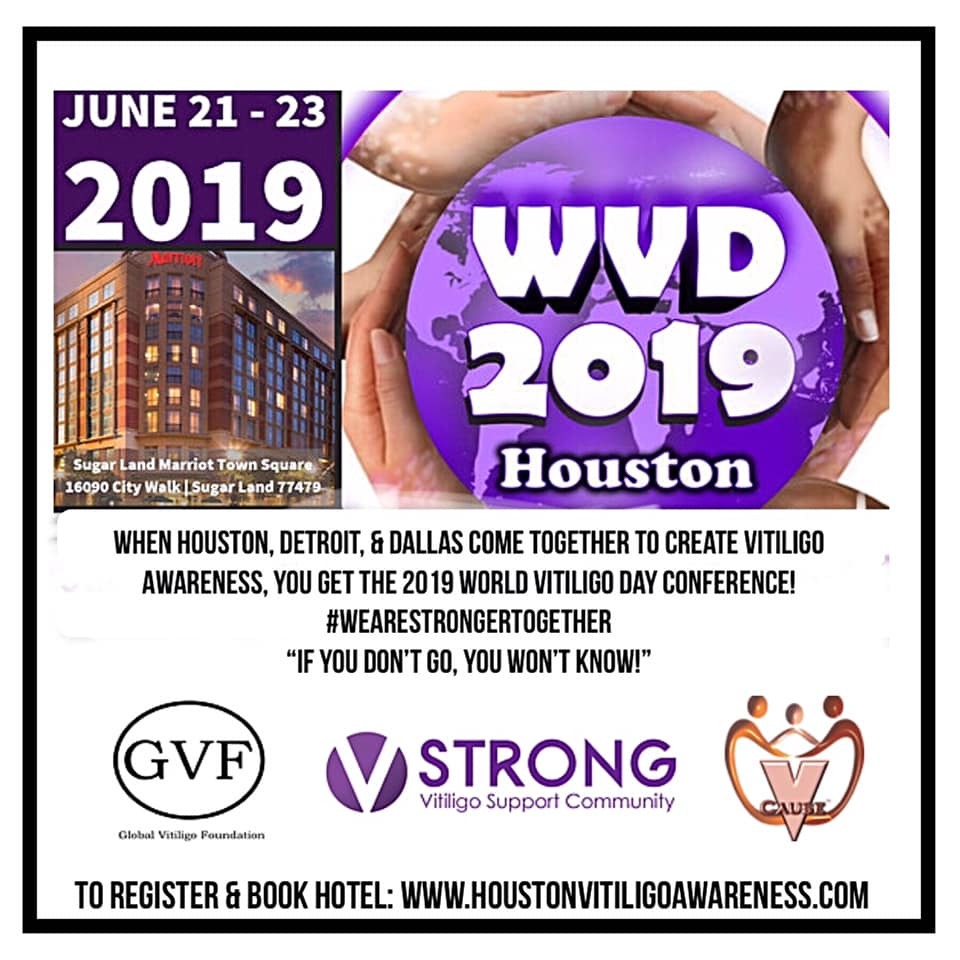 Vitiligo and hearing loss: any connection?

In short, NO. Recent research shows no relationship between a degree of skin depigmentation and hearing loss severity in vitiligo patients. The results of this study showed tha...

How can I cure vitiligo?

There is no cure for vitiligo, but there are a number of effective treatment options that can be discussed with your GP or dermatologist. The aim of treatment is to stop new pat...