Event
Batumi, Georgia
Our eleventh Master Class will take place in Georgia, in historical city of Batumi, under the chairmanship of Prof. Nino Tsiskarishvili, PhD, MD, also Founder and President of Vitiligo Society of Georgia. Dates and program will be confirmed soon.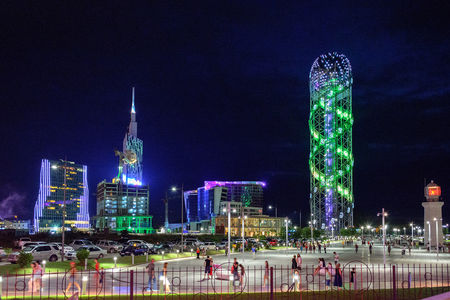 Batumi skyline
What is vitiligo?

Vitiligo (pronounced vit-ill-EYE-go) is a relatively common skin disease characterized by smooth, white, painless spots or patches on various parts of the body and hairs above i...

Can Ginkgo Biloba help with vitiligo?

Ginkgo Biloba seems to be a simple, safe, inexpensive and fairly effective therapy for vitiligo. It is mostly effective in halting the progression of the disease. It can also sp...

Can chemicals cause vitiligo?

It's important to remember there are multiple factors involved in vitiligo onset, including genetic predisposition, living and working environments, and exposure to certain chem...