New
The recently started 21st installment of ANTM has one special reason to tune in every week: a beautiful, striking model with vitiligo is among several contestants to compete for the honor of being next 'It Girl' in the modeling world. Chantelle Brown-Young from Toronto has radically changed the show that was essentially the same for the last 11 years, which gathered just over 1 million viewers on the first season night. We hope Chantelle is crowned the Queen of the Catwalk and America's Next Top Model. Cycle 21 airs Mondays at 9 p.m. EDT on The CW. You still have plenty of time to catch up with the show, and in the meantime check out Instagram for Chantelle's flawless photos. Read more about Chantelle >>>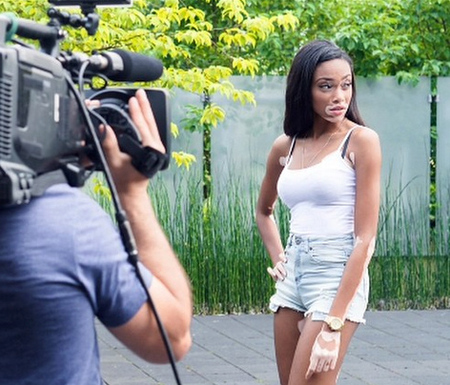 Can Ayurveda help with vitiligo?

People have used herbs and natural remedies to treat skin conditions for centuries. Vitiligo is an auto-immune condition that causes white patches of skin to develop and expand...

Is it Bitiligo? Vitaligo? Veteligo?

There are so many different ways that people try and spell or even pronounce Vitiligo.  Here are some common mis-spellings: bitiligo, vitigo, vitaligo, vitilago, vitiglio, vita...

Vitiligo and hearing loss: any connection?

In short, NO. Recent research shows no relationship between a degree of skin depigmentation and hearing loss severity in vitiligo patients. The results of this study showed tha...