New
Vitiligo Research Foundation has teamed up with Sanguine, a provider of at-home clinical research services, to give you the opportunity to contribute to the development of new vitiligo treatments from the comfort of your home.
Participation requires a simple blood donation, and a mobile medical professional will work around your schedule and perform the blood draw.
Donating is safe, easy and fast, -- and you will receive $50 compensation as a Thank You for your time!
You may qualify to participate if you:
Are 18 years of age or over
Have been diagnosed with non-segmental vitiligo for at least 3 months
Live in the U.S.
To learn more or sign up, visit website or call +1-818-804-2468 to speak with a research coordinator and see if you qualify.
For additional information about current clinical trials in vitiligo please visit our Trial Hub.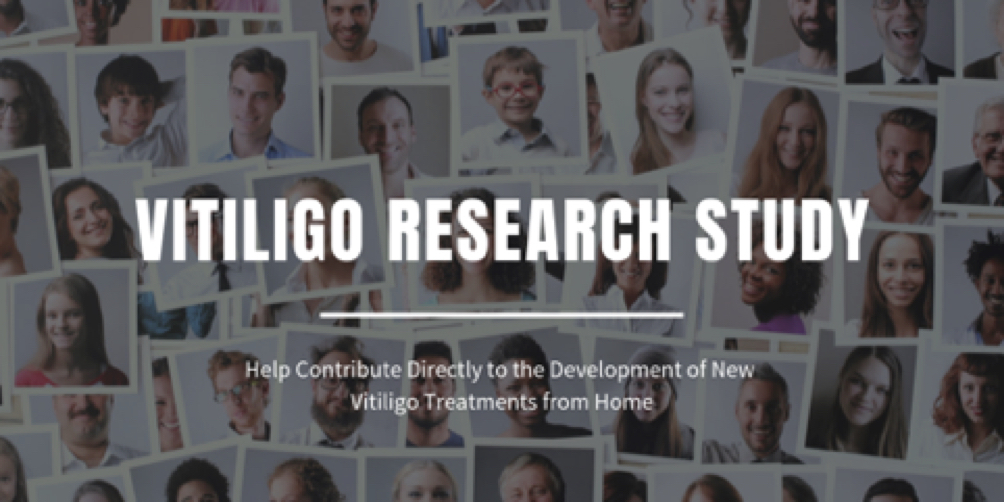 Is it Bitiligo? Vitaligo? Veteligo?

There are so many different ways that people try and spell or even pronounce Vitiligo.  Here are some common mis-spellings: bitiligo, vitigo, vitaligo, vitilago, vitiglio, vita...

What is vitiligo?

Vitiligo (pronounced vit-ill-EYE-go) is a relatively common skin disease characterized by smooth, white, painless spots or patches on various parts of the body and hairs above i...