New
Vitiligo Research Foundation has teamed up with Sanguine, a provider of at-home clinical research services, to give you the opportunity to contribute to the development of new vitiligo treatments from the comfort of your home.
Participation requires a simple blood donation, and a mobile medical professional will work around your schedule and perform the blood draw.
Donating is safe, easy and fast, -- and you will receive $50 compensation as a Thank You for your time!
You may qualify to participate if you:
Are 18 years of age or over
Have been diagnosed with non-segmental vitiligo for at least 3 months
Live in the U.S.
To learn more or sign up, visit website or call +1-818-804-2468 to speak with a research coordinator and see if you qualify.
For additional information about current clinical trials in vitiligo please visit our Trial Hub.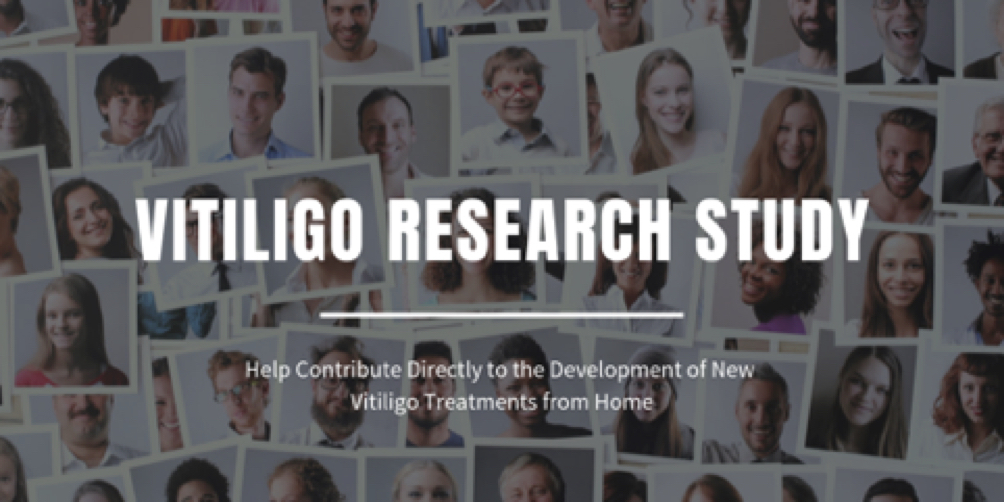 How can I explain vitiligo to my children?

Vitiligo can be puzzling for a child because a person who has it isn't "ill" in a common sense.  To choose the right words to explain vitiligo diagnosis to a child, first consi...

Is it Bitiligo? Vitaligo? Veteligo?

There are so many different ways that people try and spell or even pronounce Vitiligo.  Here are some common mis-spellings: bitiligo, vitigo, vitaligo, vitilago, vitiglio, vita...