New
FINAL CALL!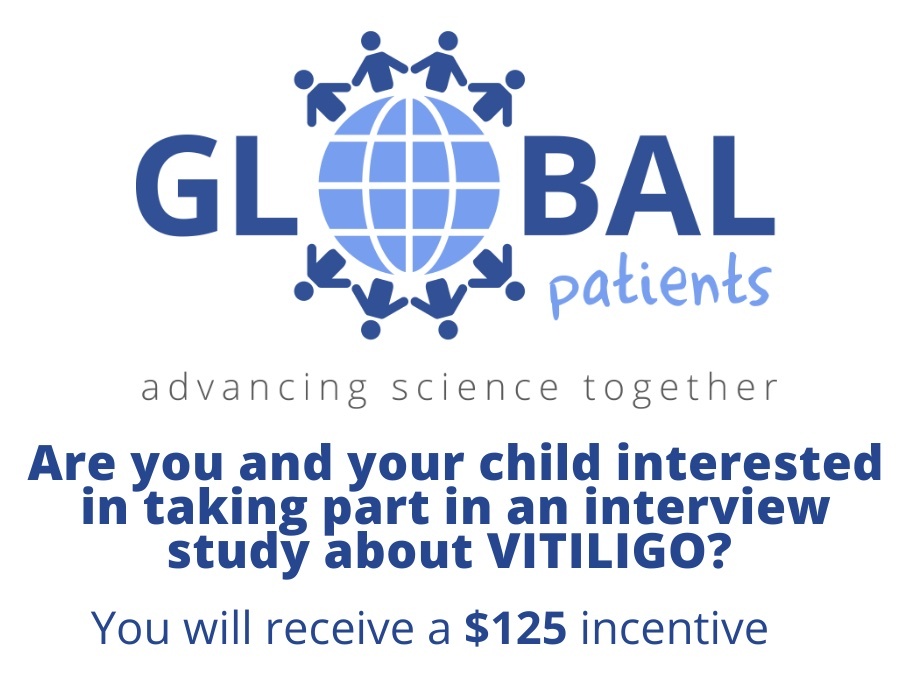 Global Patients is conducting paid interviews with vitiligo patients aged from 6 to 12 years and their caregivers. A 60-minute phone interview will help researchers better understand quality of life of those affected by vitiligo, to develop better treatments and care programs. By the same token, you can earn $125 for sharing your valuable insights.
To earn the honorarium, one must take a quick screening survey over email and complete the telephone interview. To see if you qualify, please email study coordinator María Ripoll at maria@global-patients.com or call +1 786 753 8527 (USA) or +34 984 852 900 (Spain). Please put in the subject line "Paid Vitiligo Survey" or you may not be rewarded if you don't!
Interviews are starting on March 21, 2022 until space fills up.
Are there any famous people with vitiligo?

Many celebrities have dealt with vitiligo while remaining in the public eye, maintaining a positive outlook, and having a successful career. Here are a few courageous famous peo...

PTSD in Vitiligo?

Vitiligo has long been associated with disease-related discrimination, social stigma, self-isolation, lower self-esteem, embarrassment, anxiety, and depression.  These chronic ...