New
Stephanie Corne, a New York-based artist and our active supporter, is inviting vitiligans to take part in the art project on February 16th from 2 pm to 6 pm.
She is looking for individuals with vitiligo, pigmentation, scar or burns as well as anyone without any skin blemishes who are interested in expressing how they feel to come and have a free portrait taken. This is a part of the art-series from the last year, and hopefully a candidate art-project for the Vienna Art Fair sponsored by Mr. Dmitry Aksenov.
For details, please contact Stephanie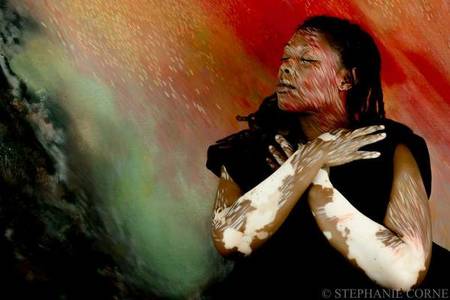 Will it spread?

Vitiligo activity may vary considerably from person to person. In a good number of patients the disease goes on for 3-4 years and then it settles down, with one or two stubborn...

Does halo nevi affect vitiligo development?

Halo nevi — nevi with an depigmented circle around it, usually on the trunk — are about 10x more common in vitiligo patients than in the general population, especially in childr...

What is vitiligo?

Vitiligo (pronounced vit-ill-EYE-go) is a relatively common skin disease characterized by smooth, white, painless spots or patches on various parts of the body and hairs above i...