New
Stephanie Corne, a New York-based artist and our active supporter, is inviting vitiligans to take part in the art project on February 16th from 2 pm to 6 pm.
She is looking for individuals with vitiligo, pigmentation, scar or burns as well as anyone without any skin blemishes who are interested in expressing how they feel to come and have a free portrait taken. This is a part of the art-series from the last year, and hopefully a candidate art-project for the Vienna Art Fair sponsored by Mr. Dmitry Aksenov.
For details, please contact Stephanie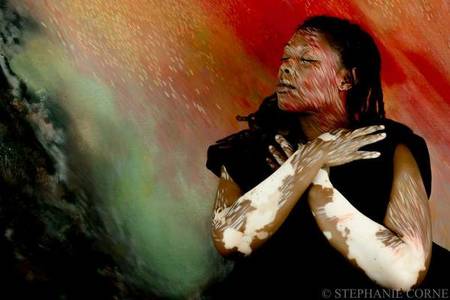 How long does it take to treat vitiligo?

Treatment results will vary by person and type of vitiligo. The rule of thumb is that you will need to allow at least 3 to 6 months before you begin to see results from any trea...

Are there any famous people with vitiligo?

Many celebrities have dealt with vitiligo while remaining in the public eye, maintaining a positive outlook, and having a successful career. Here are a few courageous famous peo...

Can chemicals cause vitiligo?

It's important to remember there are multiple factors involved in vitiligo onset, including genetic predisposition, living and working environments, and exposure to certain chem...