New
The new vitiligo consensus nomenclature and implications for clinical practice were presented by Prof. A. Taieb during symposium on vitiligo at 22nd EADV congress in Turkey. Presenter highlighted headlines for disease management with specific focus on the latest consensus, supported by a certain group of European researchers. We will keep you updated on this subject as soon as more hands-on, practical recommendations emerge from this consensus group.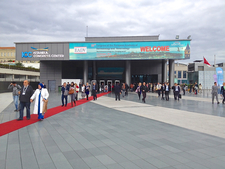 Is vitiligo contagious?

Vitiligo is NOT contagious. It cannot be passed on or caught from touching someone with vitiligo, shaking hands, swimming in the same pool, sharing towels, sitting next to someo...

Can chemicals cause vitiligo?

It's important to remember there are multiple factors involved in vitiligo onset, including genetic predisposition, living and working environments, and exposure to certain chem...

Who is prone to vitiligo?

Scientists know that some people are genetically predisposed to a specific group of autoimmune diseases – including generalized vitiligo – but do not know who and why.It doesn't...