New
The new vitiligo consensus nomenclature and implications for clinical practice were presented by Prof. A. Taieb during symposium on vitiligo at 22nd EADV congress in Turkey. Presenter highlighted headlines for disease management with specific focus on the latest consensus, supported by a certain group of European researchers. We will keep you updated on this subject as soon as more hands-on, practical recommendations emerge from this consensus group.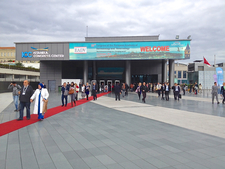 Isn't it just a cosmetic disorder?

Contrary to popular belief, vitiligo is not a cosmetic disorder but a systemic disease affecting the largest body organ and other vital systems, with multiple comorbidities. Fo...

Will it spread?

Vitiligo activity may vary considerably from person to person. The natural course of vitiligo is truly unpredictable but usually progressive. The most recent VALIANT study on v...

How can I cure vitiligo?

There is no cure for vitiligo, but there are a number of effective treatment options that can be discussed with your GP or dermatologist. The aim of treatment is to stop new pat...