New
The new vitiligo consensus nomenclature and implications for clinical practice were presented by Prof. A. Taieb during symposium on vitiligo at 22nd EADV congress in Turkey. Presenter highlighted headlines for disease management with specific focus on the latest consensus, supported by a certain group of European researchers. We will keep you updated on this subject as soon as more hands-on, practical recommendations emerge from this consensus group.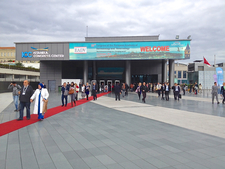 What tests should be done?

A well-trained dermatologist should be able to diagnose vitiligo and distinguish it from contact leukoderma or more than twenty other conditions with similar skin appearance bas...

Does halo nevi affect vitiligo development?

Halo nevi — nevi with an depigmented circle around it, usually on the trunk — are about 10x more common in vitiligo patients than in the general population, especially in childr...

Will it spread?

Vitiligo activity may vary considerably from person to person. In a good number of patients the disease goes on for 3-4 years and then it settles down, with one or two stubborn...