New
International Dermatology Patient Organization Conference is the first ever conference dedicated to the patient leaders committed to run patient support organizations in the area of dermatology. It is held alongside the World Dermatology Congress in Vancouver, British Columbia, on June 11-13, 2015. Vitiligo group leaders from Australia, France, India, Nigeria and USA discussed education, awareness, advocacy, research and fundraising matters today.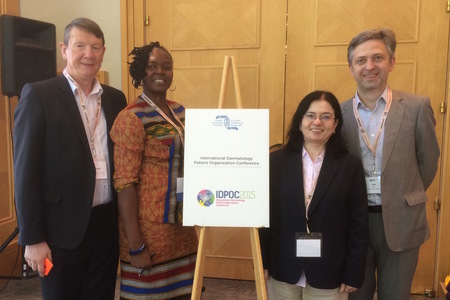 Is vitiligo contagious?

Vitiligo is NOT contagious. It cannot be passed on or caught from touching someone with vitiligo, shaking hands, swimming in the same pool, sharing towels, sitting next to someo...

Isn't it just a cosmetic disorder?

Contrary to popular belief, vitiligo is not a cosmetic disorder but a systemic disease affecting the largest body organ and other vital systems. For more than 1.6 million peop...

Can Ayurveda help with vitiligo?

People have used herbs and natural remedies to treat skin conditions for centuries. Vitiligo is an auto-immune condition that causes white patches of skin to develop and expand...