New
International Dermatology Patient Organization Conference is the first ever conference dedicated to the patient leaders committed to run patient support organizations in the area of dermatology. It is held alongside the World Dermatology Congress in Vancouver, British Columbia, on June 11-13, 2015. Vitiligo group leaders from Australia, France, India, Nigeria and USA discussed education, awareness, advocacy, research and fundraising matters today.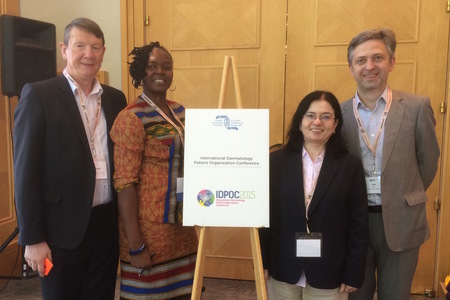 Is vitiligo contagious?

Vitiligo is NOT contagious. It cannot be passed on or caught from touching someone with vitiligo, shaking hands, swimming in the same pool, sharing towels, sitting next to someo...