New
Only a multi-million fashion conglomerate could afford to challenge taboos on issues like vitiligo and bring them to the mainstream, CNN reports . An insanely popular video game FALLOUT 4 now helps fight vitiligo stigma. In this version, which was sold in 12 million copies in its first 24 hours on the market, characters can have vitiligo to make their unique appearance (YouTube )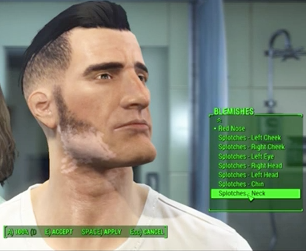 Shall I take vitamin D for my vitiligo?

In Brief Vitamin D plays a central role in the prevention of different inflammatory and chronic diseases. Consuming 1,000–4,000 IU (25–100 mcg) of vitamin D3 daily should be id...

Vitiligo and hearing loss: any connection?

In short, NO. Recent research shows no relationship between a degree of skin depigmentation and hearing loss severity in vitiligo patients. The results of this study showed tha...