New
The famous 'vitiligo kid', an American rapper and singer Krizz Kaliko says on vitiligo 'F*ck Cedric The Entertainer' to 3 million daily visitors of ThisIs50 online channel.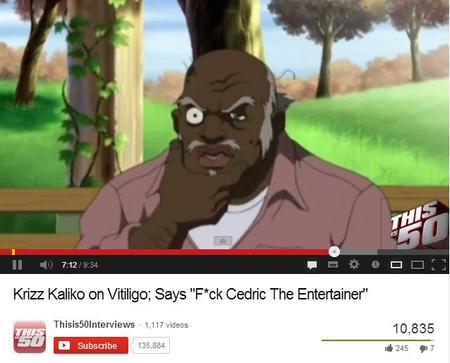 More about Krizz Kaliko and his Vitiligo album that was charted on several Billboard charts here
Will it spread?

Vitiligo activity may vary considerably from person to person. In a good number of patients the disease goes on for 3-4 years and then it settles down, with one or two stubborn...

Is it Bitiligo? Vitaligo? Veteligo?

There are so many different ways that people try and spell or even pronounce Vitiligo.  Here are some common mis-spellings: bitiligo, vitigo, vitaligo, vitilago, vitiglio, vita...