New
As we are gearing up towards the World Vitiligo Day 2017, the first announcement comes from Nigeria. WVD Abuja 2017 will be a fun filled two part event; A 5-10km hike, and a Purple Tunic Party themed 'Difference is Beautiful'. Check out VITSAF website for more details.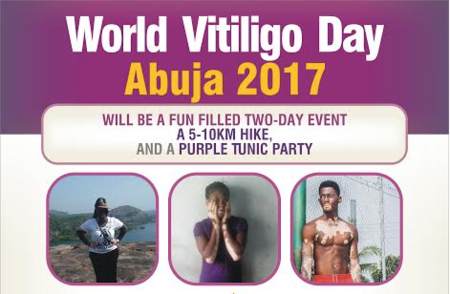 Vitiligo and hearing loss: any connection?

In short, NO. Recent research shows no relationship between a degree of skin depigmentation and hearing loss severity in vitiligo patients. The results of this study showed tha...

Does halo nevi affect vitiligo development?

Halo nevi — nevi with an depigmented circle around it, usually on the trunk — are about 10x more common in vitiligo patients than in the general population, especially in childr...

How can I explain vitiligo to my children?

Vitiligo can be puzzling for a child because a person who has it isn't "ill" in a common sense.  To choose the right words to explain vitiligo diagnosis to a child, first consi...