New
As we are gearing up towards the World Vitiligo Day 2017, the first announcement comes from Nigeria. WVD Abuja 2017 will be a fun filled two part event; A 5-10km hike, and a Purple Tunic Party themed 'Difference is Beautiful'. Check out VITSAF website for more details.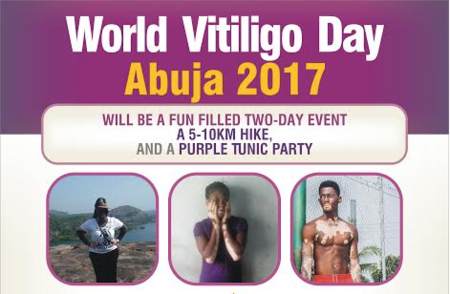 Does halo nevi affect vitiligo development?

Halo nevi — nevi with an depigmented circle around it, usually on the trunk — are about 10x more common in vitiligo patients than in the general population, especially in childr...

What tests should be done?

A well-trained dermatologist should be able to diagnose vitiligo and distinguish it from contact leukoderma or more than twenty other conditions with similar skin appearance bas...