New
As we are gearing up towards the World Vitiligo Day 2017, the first announcement comes from Nigeria. WVD Abuja 2017 will be a fun filled two part event; A 5-10km hike, and a Purple Tunic Party themed 'Difference is Beautiful'. Check out VITSAF website for more details.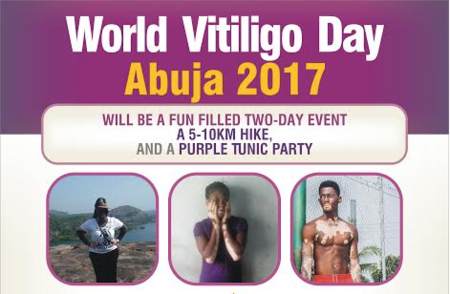 What causes vitiligo?

Surprisingly, the causes of vitiligo are yet to be precisely established. Researchers know the cause is pre-wired in your genes, just waiting for a bad luck moment. In about hal...

Can a gluten-free diet help with vitiligo?

It's very unlikely. We have specifically looked into claims that gluten-free diet may ease symptoms of vitiligo, or completely reverse it, and found no firm scientific evidence ...