New
Four major retailers in the US accused of selling fraudulent and potentially dangerous herbal supplements, including Gingko Biloba often prescribed to vitiligo patients. Investigation by New York State attorney general found that as many as a 45% of herbal supplements tested did not contain the plants listed on their labels only cheap fillers instead. In the study, nine of the tests revealed no Gingko Biloba plant DNA but only allium, rice, spruce, and asparagaceae. Read the full story in the New York Times.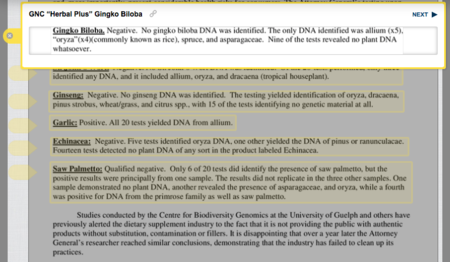 Can chemicals cause vitiligo?

It's important to remember there are multiple factors involved in vitiligo onset, including genetic predisposition, living and working environments, and exposure to certain chem...

How can I cure vitiligo?

There is no cure for vitiligo, but there are a number of effective treatment options that can be discussed with your GP or dermatologist. The aim of treatment is to stop new pat...

Who is prone to vitiligo?

Scientists know that some people are genetically predisposed to a specific group of autoimmune diseases – including generalized vitiligo – but do not know who and why.It doesn't...