New
Four major retailers in the US accused of selling fraudulent and potentially dangerous herbal supplements, including Gingko Biloba often prescribed to vitiligo patients. Investigation by New York State attorney general found that as many as a 45% of herbal supplements tested did not contain the plants listed on their labels only cheap fillers instead. In the study, nine of the tests revealed no Gingko Biloba plant DNA but only allium, rice, spruce, and asparagaceae. Read the full story in the New York Times.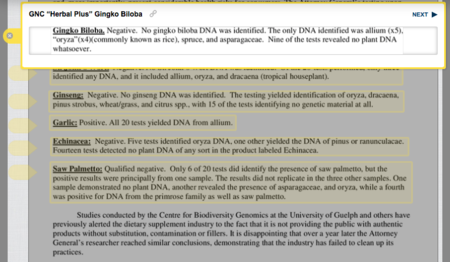 What is vitiligo?

Vitiligo (pronounced vit-ill-EYE-go) is a relatively common skin disease characterized by smooth, white, painless spots or patches on various parts of the body and hairs above i...

How long does it take to treat vitiligo?

Treatment results will vary by person and type of vitiligo. The rule of thumb is that you will need to allow at least 3 to 6 months before you begin to see results from any trea...

What tests should be done?

A well-trained dermatologist should be able to diagnose vitiligo and distinguish it from contact leukoderma or more than twenty other conditions with similar skin appearance bas...