New
As we started preparations for it's seventh year activities, Natasha Pierre shared with us proclamations that Vitiligo Bond has received in support of the World Vitiligo Day in 2016. Signed by 18 US Governors from: Alabama, Colorado, Connecticut, Delaware, Florida, Georgia, Indiana, Louisiana, Maryland, Massachusetts, Michigan, Minnesota, Mississippi, Ohio, New Jersey, North Carolina, South Carolina and West Virginia. 
Theme this year is: Step Up for Vitiligo: A Call for Truth, Hope & Change! V-Strong and VITFriends support groups will host the main U.S. event in Detroit on June 23-25, check www.wvddetroit2017.com for details.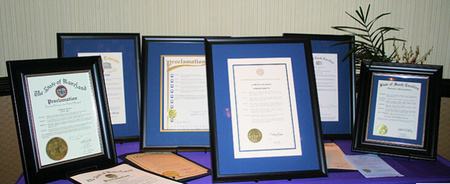 Is there a special diet for vitiligo?

In short, no.  Some people find that certain foods may worsen their vitiligo symptoms or that others may improve their skin condition. We found no scientific evidence that a sp...

How can I explain vitiligo to my children?

Vitiligo can be puzzling for a child because a person who has it isn't "ill" in a common sense.  To choose the right words to explain vitiligo diagnosis to a child, first consi...

How can I cure vitiligo?

There is no cure for vitiligo, but there are a number of effective treatment options that can be discussed with your GP or dermatologist. The aim of treatment is to stop new pat...