New
As we started preparations for it's seventh year activities, Natasha Pierre shared with us proclamations that Vitiligo Bond has received in support of the World Vitiligo Day in 2016. Signed by 18 US Governors from: Alabama, Colorado, Connecticut, Delaware, Florida, Georgia, Indiana, Louisiana, Maryland, Massachusetts, Michigan, Minnesota, Mississippi, Ohio, New Jersey, North Carolina, South Carolina and West Virginia. 
Theme this year is: Step Up for Vitiligo: A Call for Truth, Hope & Change! V-Strong and VITFriends support groups will host the main U.S. event in Detroit on June 23-25, check www.wvddetroit2017.com for details.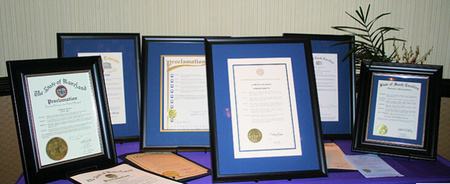 Are there any famous people with vitiligo?

Many celebrities have dealt with vitiligo while remaining in the public eye, maintaining a positive outlook, and having a successful career. Here are a few courageous famous peo...

Who is prone to vitiligo?

Scientists know that some people are genetically predisposed to a specific group of autoimmune diseases – including generalized vitiligo – but do not know who and why.It doesn't...

Is there a special diet for vitiligo?

We have specifically looked into claims that some food supplements or special diet may ease symptoms of vitiligo, or completely reverse it, and found no firm scientific evidence...