New
As we started preparations for it's seventh year activities, Natasha Pierre shared with us proclamations that Vitiligo Bond has received in support of the World Vitiligo Day in 2016. Signed by 18 US Governors from: Alabama, Colorado, Connecticut, Delaware, Florida, Georgia, Indiana, Louisiana, Maryland, Massachusetts, Michigan, Minnesota, Mississippi, Ohio, New Jersey, North Carolina, South Carolina and West Virginia. 
Theme this year is: Step Up for Vitiligo: A Call for Truth, Hope & Change! V-Strong and VITFriends support groups will host the main U.S. event in Detroit on June 23-25, check www.wvddetroit2017.com for details.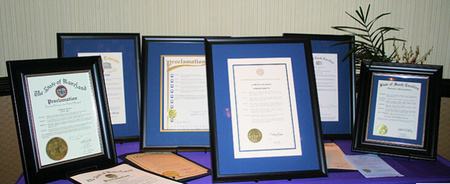 Can chemicals cause vitiligo?

It's important to remember there are multiple factors involved in vitiligo onset, including genetic predisposition, living and working environments, and exposure to certain chem...

Is vitiligo contagious?

Vitiligo is NOT contagious. It cannot be passed on or caught from touching someone with vitiligo, shaking hands, swimming in the same pool, sharing towels, sitting next to someo...