New
The first World Vitiligo Day 2020 Organising Committee meeting took place at the Conference center of CEU University of Madrid, Spain on October 10, 2019. The meeting was attended by 28 participants and moderated by WVD Chair Prof. Torello Lotti and WVD Secretary General Prof. Yan Valle.
Here are quick meeting notes and resolutions:
The meeting started with a light breakfast at 8.00 am, and proceeded with WVD presentation and discussions. The meeting resolutions are as follows:
1. The 10th annual World Vitiligo Day will be celebrated all over the world next year. The WVD 2020 headquarters move from Vietnam to Serbia. The WVD 2020 campaign President is Dr. Ivana Binic MD, PhD. The leader of the Serbian Vitiligo Support Group Mrs. Slobodanka Mijatovi is in charge of patient communication and coordination.
2. The WVD 2020 theme and logo for the international campaign will be presented by WVD President and approved by the WVD Board by the end of November. Local support groups around the world are free to choose their own themes and logos (within the WVD general guidelines, see WVD website for details), or use the officially approved theme/logo.
3. VRF will provide the WVD headquarters and any other vitiligo support group with a website template, downloadable marketing materials and other support to facilitate and coordinate local WVD activities. Support groups from around the world are invited to send their scheduled activities to a united calendar of events to be published on www.25June.org (currently undergoing a major upgrade) and the World Vitiligo Map; send inquiries to Yan Valle at yan@vrfoundation.org
4. Public institutions and private clinics in Serbia and elsewhere in the world are invited to get involved in the WVD 2020 campaign by offering free consultations to vitiligo patients on the week around June 25th, and/or by providing leaflets and disseminating information about the disease through lectures, presentations and master-classes.
5. WVD 2020 Organising Committee will access the opportunity for a special bus tour, dedicated to the WVD campaign, from Belgrade to Nis, stopping in different towns and cities across Serbia; a site inspection visit will finalise the WVD 2020 bus itineraries. (A similar approach was successfully implemented by WVD past-President Prof. Davinder Parsad in Chandigarh in 2014 with promotional vehicles circulating the city on June 25th.)
6. The book "A No-Nonsense Guide To Vitiligo" and brochure "Vitiligo Question and Answers" will be reviewed and updated by VRF, then translated to Serbian and Croatian language with the assistance of Professor Ivana Binic, Dr. Maja Kovacevic and Mrs. Slobodanka Mijatovi. The book and brochure will be locally published by sponsors and copies donated to public school and university libraries in Serbia; electronic copies will be freely available to eligible organisations upon request.
7. Promotional T-shirts for WVD 2020 will be donated and mailed to the members of vitiligo support groups all over the world, courtesy of Dr. Medhat Abdel Malek and sponsors. The design should be finalised before the end of December 2019 (Drs. Binic, Abdel Malek and Valle are in charge). Estimated number of T-shirts is 2,000 in three sizes (XL, L, M). Local support groups around the world are encouraged to send their requests for up to 20 T-shirts to Yan Valle at info@vrfoundation.org
8. IMCAS and VRF will collaborate in cross-promoting WVD 2020 to the international medical community, including: a special vitiligo session and workshop at the Annual IMCAS Congress of Paris 2020 and other events, with an estimated audience of 70,000 specialists. Promo materials for WVD 2020 will be included in the bags of all congresses delegates at IMCAS conventions.
9. VRF and WVD Board will facilitate meeting of WVD President Prof. Binic with the President of the Republic of Serbia and Ministers of Health and Education for WVD campaign promotion, coordination and facilitation at the national level.
10. Vitiligo community members of every country in the Balkans have expressed their enthusiastic support to the WVD 2020 campaign and will provide their assistance in promoting WVD events in their countries.
11. Drs. Binic, Lotti and Valle will make a site inspection visit to Belgrade and other participating locations in Serbia for accessing facilities and personnel to be involved in WVD 2020 campaign. This inspection will be carried out before end of February 2020.
12. Dermatologic Therapy Journal will provide the overall WVD 2020 campaign coverage for their readers, within journal's editorial guidelines and under supervision of Dr. Binic.
13. WVD Board will establish an International Sponsorship Committee to facilitate funding of WVD activities in Serbia and elsewhere. It will provide fundraising material templates and share best fundraising practices among vitiligo community.
14. WVD Organising Committee invites leaders of vitiligo support groups and activists from around the world to share their experiences and to submit their short "How To < … >" short videos explaining how to establish a new patient support group, recruit members, organise an event, attract funding, sustain and grow the group.
The meeting was adjourned at 10 am and closed with a group photo.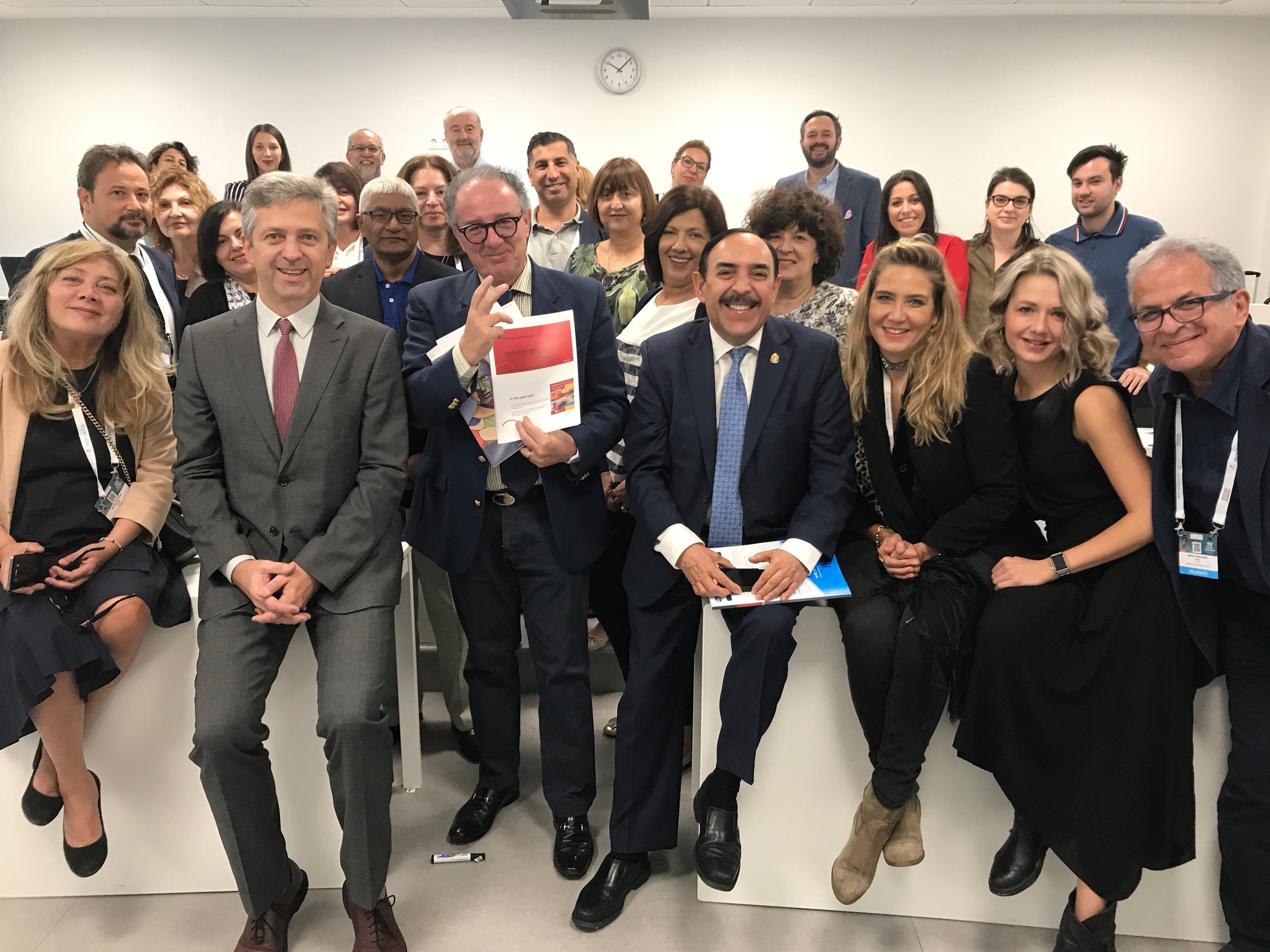 If you haven't done so already, why not sign up to our monthly newsletter now, and never miss important stuff like this one?

Will it spread?

Vitiligo activity may vary considerably from person to person. The natural course of vitiligo is truly unpredictable but usually progressive. The most recent VALIANT study on v...