Event
Corner Bakery Cafe, Old Orchard Shopping Center, Skokie, IL
We'll review a new vitiligo treatment guide, provide feedback, support each other. Meet others with vitiligo, talk about treatments you've tried, laugh, and support each other.
When: Saturday, April 16, 2016 10:00 a.m.
Where: Corner Bakery Cafe, Old Orchard Shopping Center, Skokie, IL
RSVP by email publicrelations@recouleur.com so we know how many vitiligo treatment guides to bring.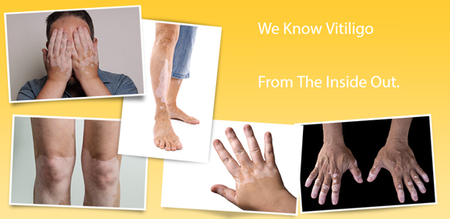 What tests should be done?

A well-trained dermatologist should be able to diagnose vitiligo and distinguish it from contact leukoderma or more than twenty other conditions with similar skin appearance bas...

How can I explain vitiligo to my children?

Vitiligo can be puzzling for a child because a person who has it isn't "ill" in a common sense.  To choose the right words to explain vitiligo diagnosis to a child, first consi...