Event
Corner Bakery Cafe, Old Orchard Shopping Center, Skokie, IL
We'll review a new vitiligo treatment guide, provide feedback, support each other. Meet others with vitiligo, talk about treatments you've tried, laugh, and support each other.
When: Saturday, April 16, 2016 10:00 a.m.
Where: Corner Bakery Cafe, Old Orchard Shopping Center, Skokie, IL
RSVP by email publicrelations@recouleur.com so we know how many vitiligo treatment guides to bring.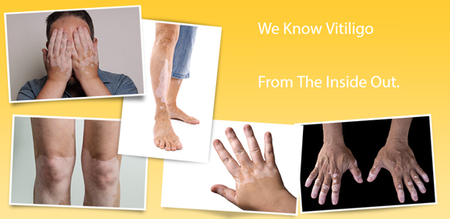 Can a gluten-free diet help with vitiligo?

It's very unlikely. We have specifically looked into claims that gluten-free diet may ease symptoms of vitiligo, or completely reverse it, and found no firm scientific evidence ...

Can Ginkgo Biloba help with vitiligo?

Ginkgo Biloba seems to be a simple, safe, inexpensive and fairly effective therapy for vitiligo. It is mostly effective in halting the progression of the disease. It can also sp...