Event
Corner Bakery Cafe, Old Orchard Shopping Center, Skokie, IL
We'll review a new vitiligo treatment guide, provide feedback, support each other. Meet others with vitiligo, talk about treatments you've tried, laugh, and support each other.
When: Saturday, April 16, 2016 10:00 a.m.
Where: Corner Bakery Cafe, Old Orchard Shopping Center, Skokie, IL
RSVP by email publicrelations@recouleur.com so we know how many vitiligo treatment guides to bring.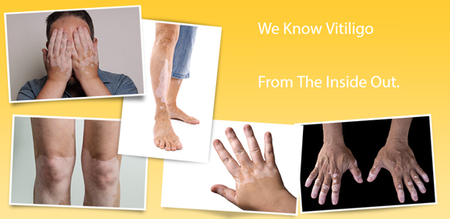 Can Ayurveda help with vitiligo?

People have used herbs and natural remedies to treat skin conditions for centuries. Vitiligo is an auto-immune condition that causes white patches of skin to develop and expand...

Isn't it just a cosmetic disorder?

Contrary to popular belief, vitiligo is not a cosmetic disorder but a systemic disease affecting the largest body organ and other vital systems. For more than 1.6 million peop...