Event
Corner Bakery Cafe, Old Orchard Shopping Center, Skokie, IL
We'll review a new vitiligo treatment guide, provide feedback, support each other. Meet others with vitiligo, talk about treatments you've tried, laugh, and support each other.
When: Saturday, April 16, 2016 10:00 a.m.
Where: Corner Bakery Cafe, Old Orchard Shopping Center, Skokie, IL
RSVP by email publicrelations@recouleur.com so we know how many vitiligo treatment guides to bring.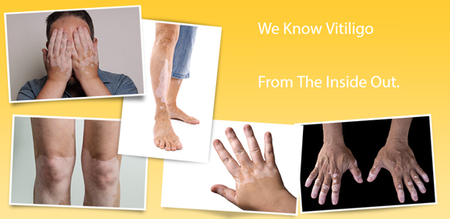 Will it spread?

Vitiligo activity may vary considerably from person to person. In a good number of patients the disease goes on for 3-4 years and then it settles down, with one or two stubborn...

Shall I take vitamin D for my vitiligo?

In Brief Vitamin D plays a central role in the prevention of different inflammatory and chronic diseases. Consuming 1,000–4,000 IU (25–100 mcg) of vitamin D3 daily should be id...