Event
Corner Bakery Cafe, Old Orchard Shopping Center, Skokie, IL
We'll review a new vitiligo treatment guide, provide feedback, support each other. Meet others with vitiligo, talk about treatments you've tried, laugh, and support each other.
When: Saturday, April 16, 2016 10:00 a.m.
Where: Corner Bakery Cafe, Old Orchard Shopping Center, Skokie, IL
RSVP by email publicrelations@recouleur.com so we know how many vitiligo treatment guides to bring.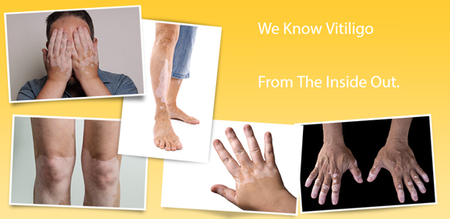 Can chemicals cause vitiligo?

It's important to remember there are multiple factors involved in vitiligo onset, including genetic predisposition, living and working environments, and exposure to certain chem...

Shall I take vitamin D for my vitiligo?

In Brief Vitamin D plays a central role in the prevention of different inflammatory and chronic diseases. Consuming 1,000–4,000 IU (25–100 mcg) of vitamin D3 daily should be id...