Event
Prospect Park, NY - near Meadowport Arch and West Drive
NY Vitiligo Community will gather for Potluck Picnic this Sunday, September 3rd, at 12-3 PM, at Prospect Park.
The event is being run by our group's own Tiffany Grant.
Please let us know if you will be able to attend by email nyvitiligo@gmail.com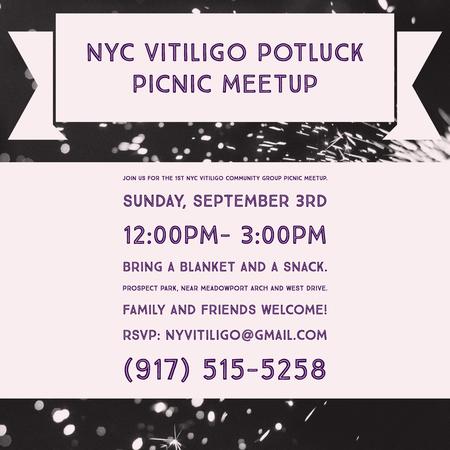 Will it spread?

Vitiligo activity may vary considerably from person to person. The natural course of vitiligo is truly unpredictable but usually progressive. The most recent VALIANT study on v...

Can chemicals cause vitiligo?

It's important to remember there are multiple factors involved in vitiligo onset, including genetic predisposition, living and working environments, and exposure to certain chem...