Event
Prospect Park, NY - near Meadowport Arch and West Drive
NY Vitiligo Community will gather for Potluck Picnic this Sunday, September 3rd, at 12-3 PM, at Prospect Park.
The event is being run by our group's own Tiffany Grant.
Please let us know if you will be able to attend by email nyvitiligo@gmail.com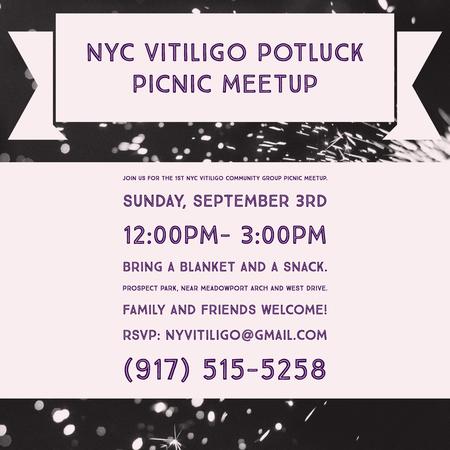 Vitiligo and hearing loss: any connection?

In short, NO. Recent research shows no relationship between a degree of skin depigmentation and hearing loss severity in vitiligo patients. The results of this study showed tha...

Isn't it just a cosmetic disorder?

Contrary to popular belief, vitiligo is not a cosmetic disorder but a systemic disease affecting the largest body organ and other vital systems, with multiple comorbidities. Fo...

How can I cure vitiligo?

There is no cure for vitiligo, but there are a number of effective treatment options that can be discussed with your GP or dermatologist. The aim of treatment is to stop new pat...