Event
Prospect Park, NY - near Meadowport Arch and West Drive
NY Vitiligo Community will gather for Potluck Picnic this Sunday, September 3rd, at 12-3 PM, at Prospect Park.
The event is being run by our group's own Tiffany Grant.
Please let us know if you will be able to attend by email nyvitiligo@gmail.com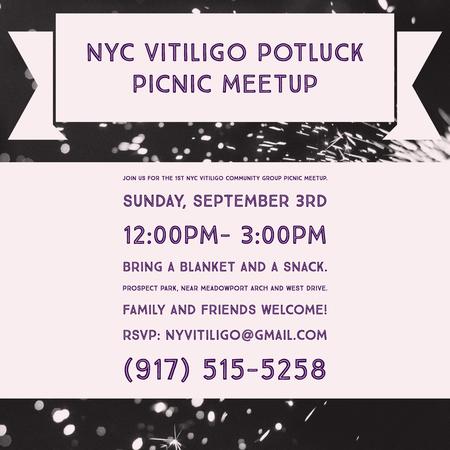 What causes vitiligo?

Surprisingly, the causes of vitiligo are yet to be precisely established. Researchers know the cause is pre-wired in your genes, just waiting for a bad luck moment. In about hal...

What's better: laser or phototherapy?

In a recent study researchers assessed effect and safety of different laser and phototherapy treatments, such as excimer laser/light, narrowband UVB, UVA and PUVA. No significa...