Event
Prospect Park, NY - near Meadowport Arch and West Drive
NY Vitiligo Community will gather for Potluck Picnic this Sunday, September 3rd, at 12-3 PM, at Prospect Park.
The event is being run by our group's own Tiffany Grant.
Please let us know if you will be able to attend by email nyvitiligo@gmail.com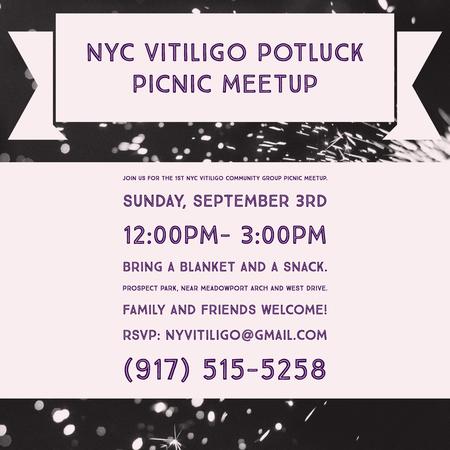 What is vitiligo?

Vitiligo (pronounced vit-ill-EYE-go) is a relatively common skin disease characterized by smooth, white, painless spots or patches on various parts of the body and hairs above i...

How can I explain vitiligo to my children?

Vitiligo can be puzzling for a child because a person who has it isn't "ill" in a common sense.  To choose the right words to explain vitiligo diagnosis to a child, first consi...