Event
Brooklyn Public Library (Clinton Hill Branch) @ 380 Washington Ave, Brooklyn, NY, USA
At this last meeting for the year, we will be discussing all issues related to Vitiligo, especially the quality of life. Repigmentation and Depigmentation topics will be discussed as well. 
Come out and enjoy an afternoon filled with hope, solidarity and intrigue as we tackle issues related to Vitiligo. Thru the trials and tribulations, its important to always remember that you are not your skin. Allow other things in your life to define who you truly are. These among other topics will be discussed at our year end meeting. Hope to see all of you there :)
With the holiday season soon approaching, I hope all of you will be able to attend. Lets make this meeting better than the last one shall we... Cheers! 
Shazaam Games,
VITFriends NY Leader
If you would like to attend, please RSVP soon with your contact info because spaces are limited. Contact Shazaad at Vitiligocamo83@gmail.com
Light refreshments will be served.
When and Where:
Saturday, December 20, 2014 at 2:00 PM
Clinton Hill Branch Library
380 Washington Ave, Brooklyn, NY
For directions to the Library, visit their website @ http://www.bklynlibrary.org/locations/clinton-hill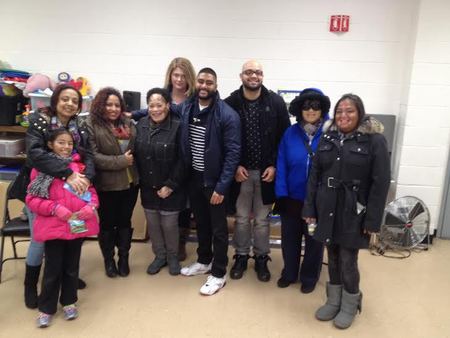 Photo: VITFriends NY group meetup in November
Is it Bitiligo? Vitaligo? Veteligo?

There are so many different ways that people try and spell or even pronounce Vitiligo.  Here are some common mis-spellings: bitiligo, vitigo, vitaligo, vitilago, vitiglio, vita...

Is vitiligo contagious?

Vitiligo is NOT contagious. It cannot be passed on or caught from touching someone with vitiligo, shaking hands, swimming in the same pool, sharing towels, sitting next to someo...