Event
France / online
Compte tenu des restrictions de rassemblement cette année, l'Association Française du Vitiligo vous propose 4 vidéoconférences interactives à l'occasion de la Journée Mondiale du Vitiligo, le samedi 27 juin 2020 !
Conférences gratuites : inscription obligatoire ici
10h-11h • Vitiligo : présentation, traitements et recherches
12h-13h • Soleil, peau et Vitiligo
15h-16h • Enfants et Vitiligo
18h-19h • Discriminations et Vitiligo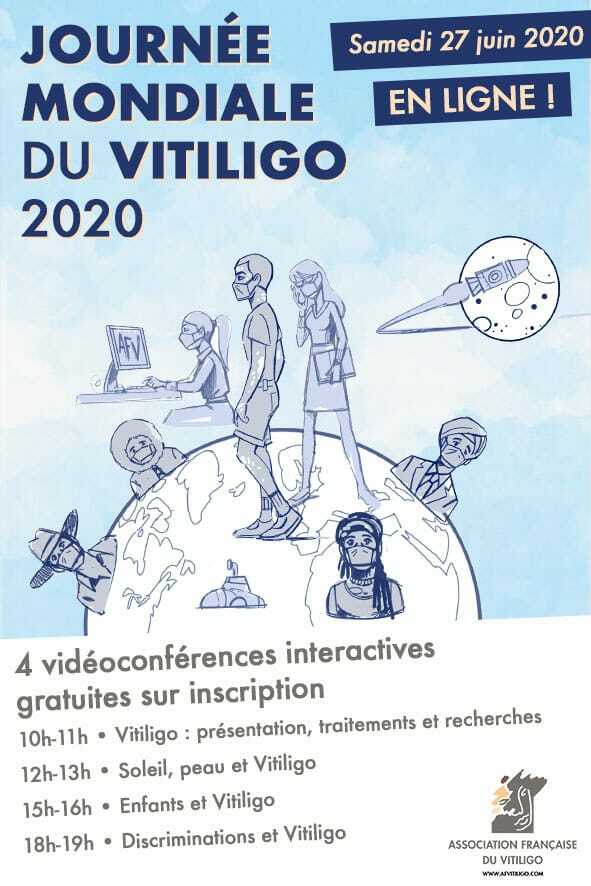 Is there a special diet for vitiligo?

In short, no.  Some people find that certain foods may worsen their vitiligo symptoms or that others may improve their skin condition. We found no scientific evidence that a sp...

Can a gluten-free diet help with vitiligo?

It's very unlikely. We have specifically looked into claims that gluten-free diet may ease symptoms of vitiligo, or completely reverse it, and found no firm scientific evidence ...