Event
France / online
Compte tenu des restrictions de rassemblement cette année, l'Association Française du Vitiligo vous propose 4 vidéoconférences interactives à l'occasion de la Journée Mondiale du Vitiligo, le samedi 27 juin 2020 !
Conférences gratuites : inscription obligatoire ici
10h-11h • Vitiligo : présentation, traitements et recherches
12h-13h • Soleil, peau et Vitiligo
15h-16h • Enfants et Vitiligo
18h-19h • Discriminations et Vitiligo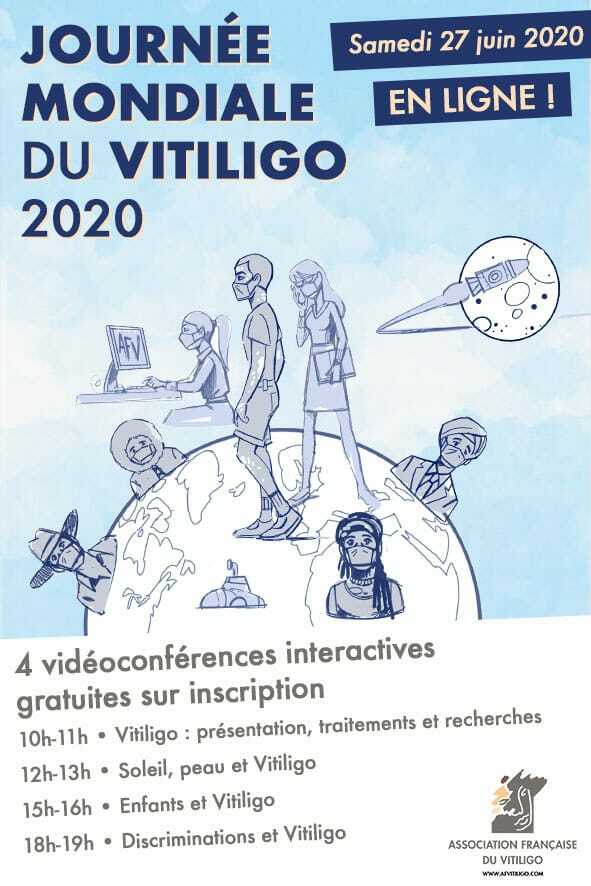 Will it spread?

Vitiligo activity may vary considerably from person to person. In a good number of patients the disease goes on for 3-4 years and then it settles down, with one or two stubborn...

Can Ayurveda help with vitiligo?

People have used herbs and natural remedies to treat skin conditions for centuries. Vitiligo is an auto-immune condition that causes white patches of skin to develop and expand...

Isn't it just a cosmetic disorder?

Contrary to popular belief, vitiligo is not a cosmetic disorder but a systemic disease affecting the largest body organ and other vital systems, with multiple comorbidities. Fo...