Event
France / online
Compte tenu des restrictions de rassemblement cette année, l'Association Française du Vitiligo vous propose 4 vidéoconférences interactives à l'occasion de la Journée Mondiale du Vitiligo, le samedi 27 juin 2020 !
Conférences gratuites : inscription obligatoire ici
10h-11h • Vitiligo : présentation, traitements et recherches
12h-13h • Soleil, peau et Vitiligo
15h-16h • Enfants et Vitiligo
18h-19h • Discriminations et Vitiligo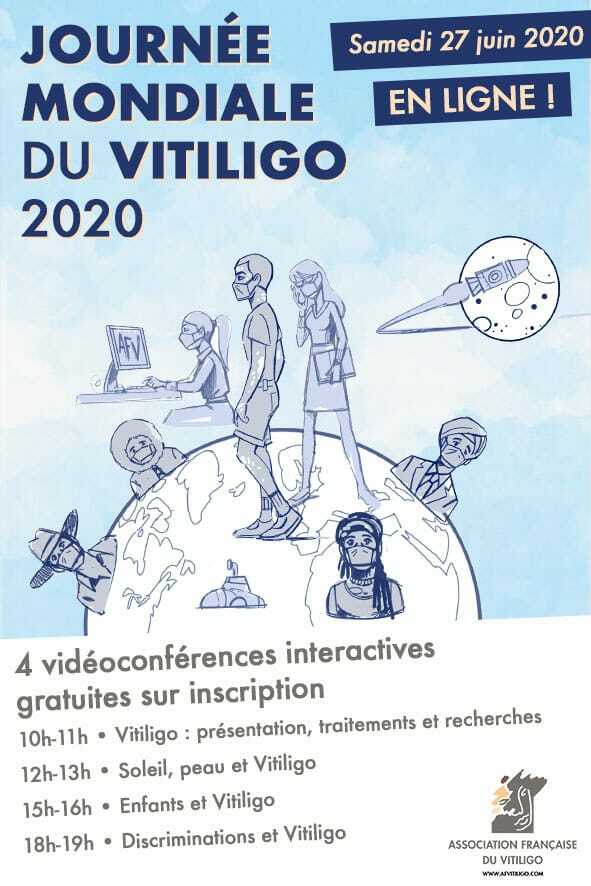 How can I cure vitiligo?

There is no cure for vitiligo, but there are a number of effective treatment options that can be discussed with your GP or dermatologist. The aim of treatment is to stop new pat...

Can chemicals cause vitiligo?

It's important to remember there are multiple factors involved in vitiligo onset, including genetic predisposition, living and working environments, and exposure to certain chem...