Event
France / online
Compte tenu des restrictions de rassemblement cette année, l'Association Française du Vitiligo vous propose 4 vidéoconférences interactives à l'occasion de la Journée Mondiale du Vitiligo, le samedi 27 juin 2020 !
Conférences gratuites : inscription obligatoire ici
10h-11h • Vitiligo : présentation, traitements et recherches
12h-13h • Soleil, peau et Vitiligo
15h-16h • Enfants et Vitiligo
18h-19h • Discriminations et Vitiligo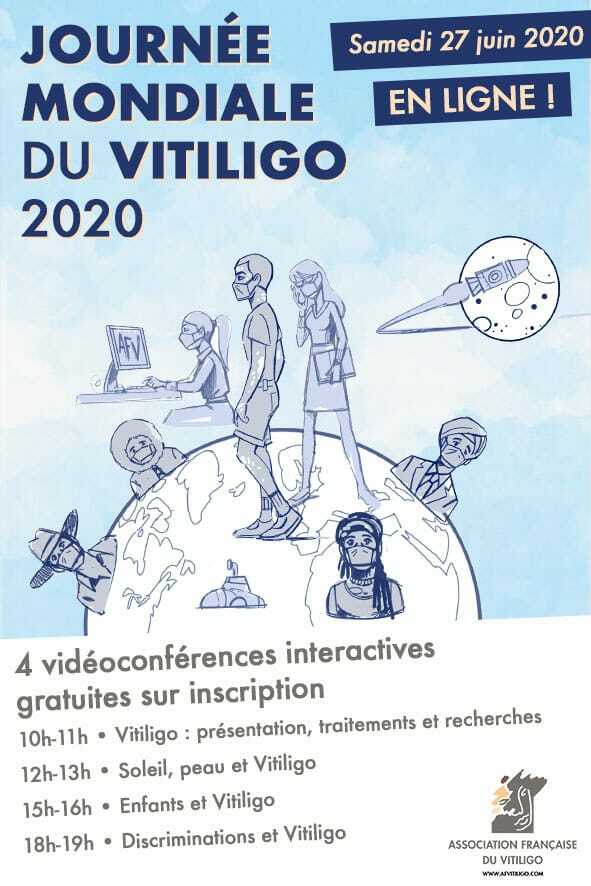 Shall I take vitamin D for my vitiligo?

In Brief Vitamin D plays a central role in the prevention of different inflammatory and chronic diseases. Consuming 1,000–4,000 IU (25–100 mcg) of vitamin D3 daily should be id...

Is vitiligo contagious?

Vitiligo is NOT contagious. It cannot be passed on or caught from touching someone with vitiligo, shaking hands, swimming in the same pool, sharing towels, sitting next to someo...

How long does it take to treat vitiligo?

Treatment results will vary by person and type of vitiligo. The rule of thumb is that you will need to allow at least 3 to 6 months before you begin to see results from any trea...