Event
South Africa / online
Join Vitiligo Society of South Africa for a Virtual World Vitligo Day webinar on Saturday 27 June 2020 at 6.30 pm.
To register: email hello@allmedicalmedia.com or what app 0662692776 or DM @vitiligosocietysa.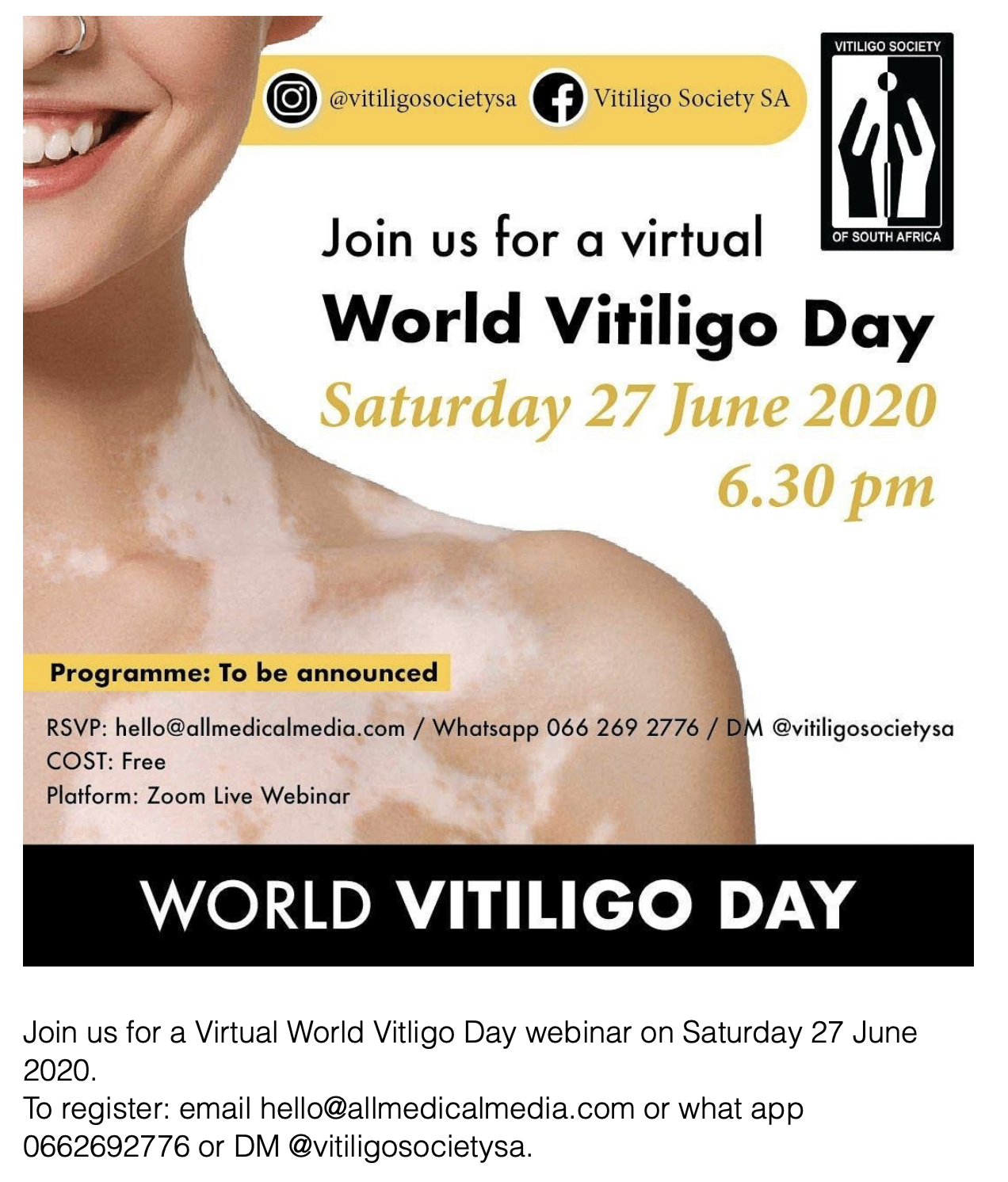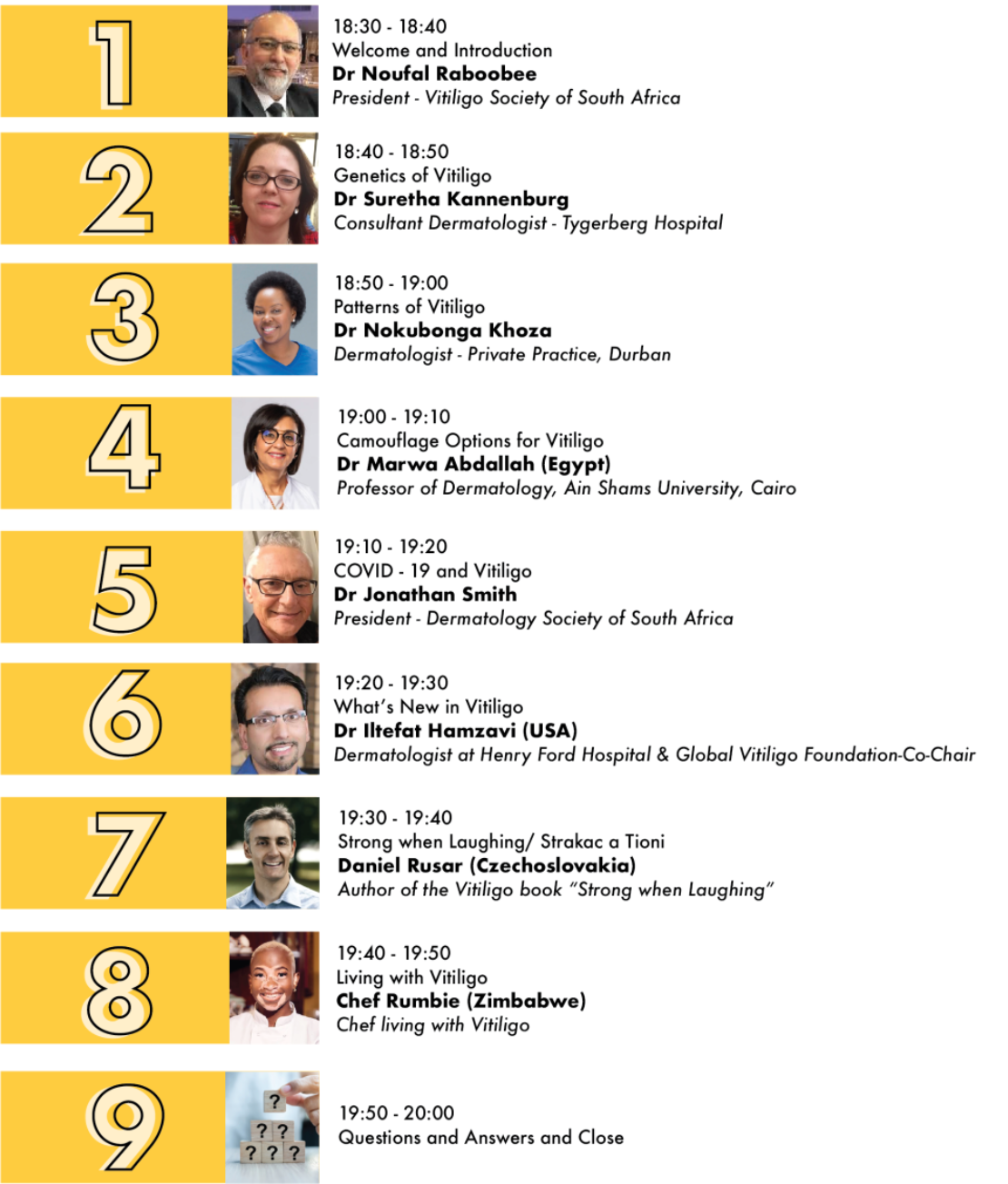 Shall I take vitamin D for my vitiligo?

In Brief Vitamin D plays a central role in the prevention of different inflammatory and chronic diseases. Consuming 1,000–4,000 IU (25–100 mcg) of vitamin D3 daily should be id...

What is vitiligo?

Vitiligo (pronounced vit-ill-EYE-go) is a relatively common skin disease characterized by smooth, white, painless spots or patches on various parts of the body and hairs above i...