Event
South Africa / online
Join Vitiligo Society of South Africa for a Virtual World Vitligo Day webinar on Saturday 27 June 2020 at 6.30 pm.
To register: email hello@allmedicalmedia.com or what app 0662692776 or DM @vitiligosocietysa.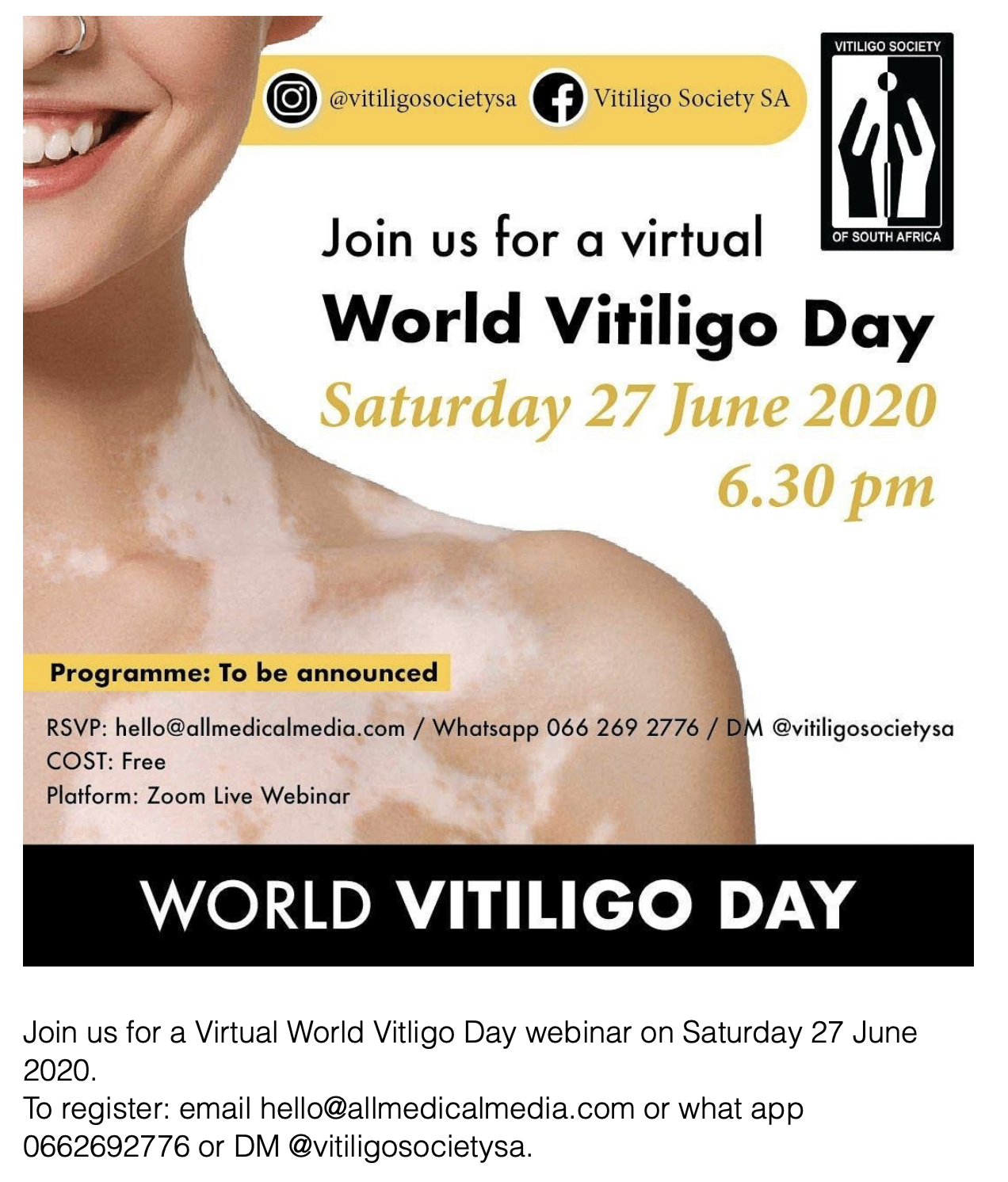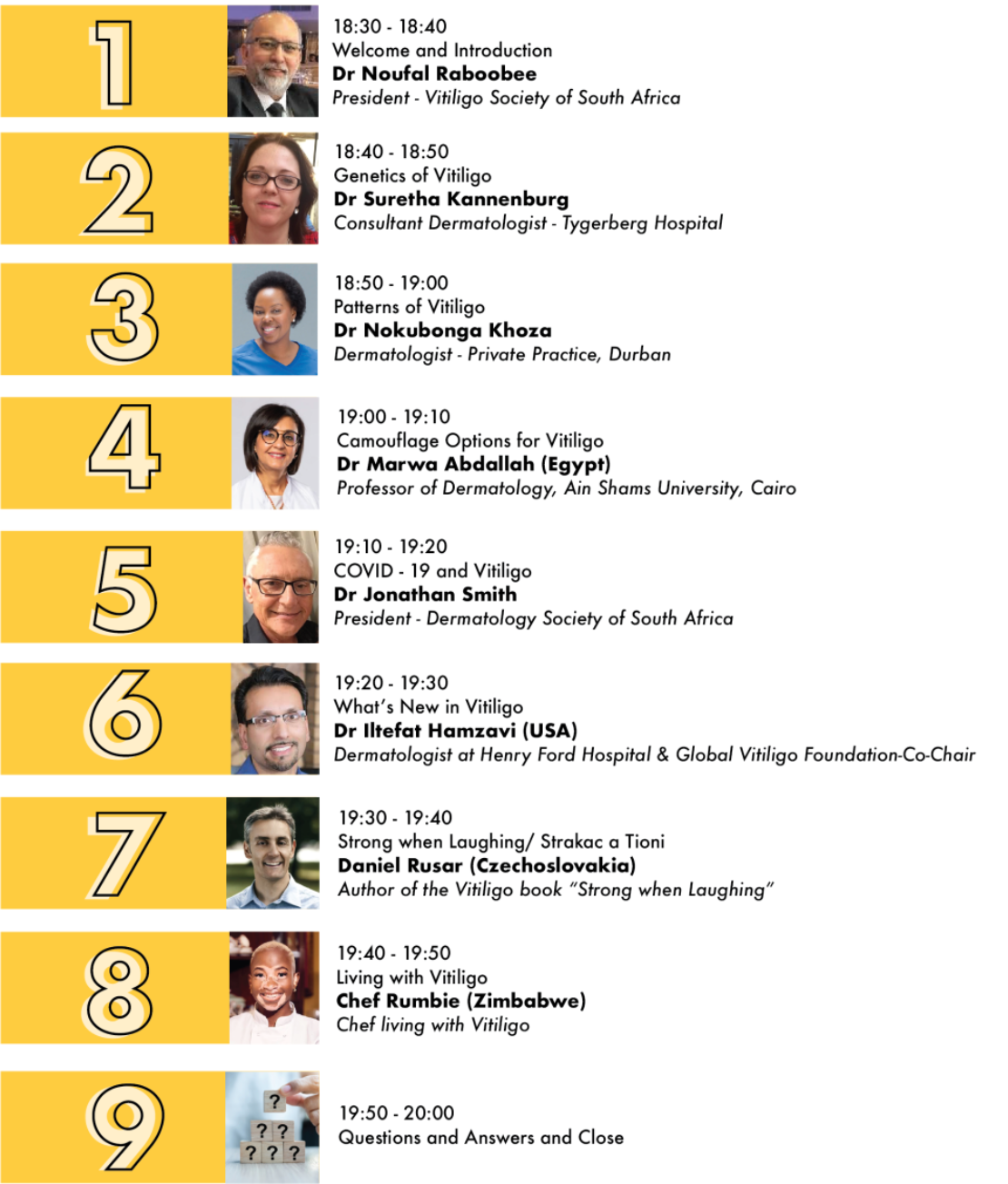 How can I cure vitiligo?

There is no cure for vitiligo, but there are a number of effective treatment options that can be discussed with your GP or dermatologist. The aim of treatment is to stop new pat...

Isn't it just a cosmetic disorder?

Contrary to popular belief, vitiligo is not a cosmetic disorder but a systemic disease affecting the largest body organ and other vital systems, with multiple comorbidities. Fo...

Vitiligo and hearing loss: any connection?

In short, NO. Recent research shows no relationship between a degree of skin depigmentation and hearing loss severity in vitiligo patients. The results of this study showed tha...