Event
South Africa / online
Join Vitiligo Society of South Africa for a Virtual World Vitligo Day webinar on Saturday 27 June 2020 at 6.30 pm.
To register: email hello@allmedicalmedia.com or what app 0662692776 or DM @vitiligosocietysa.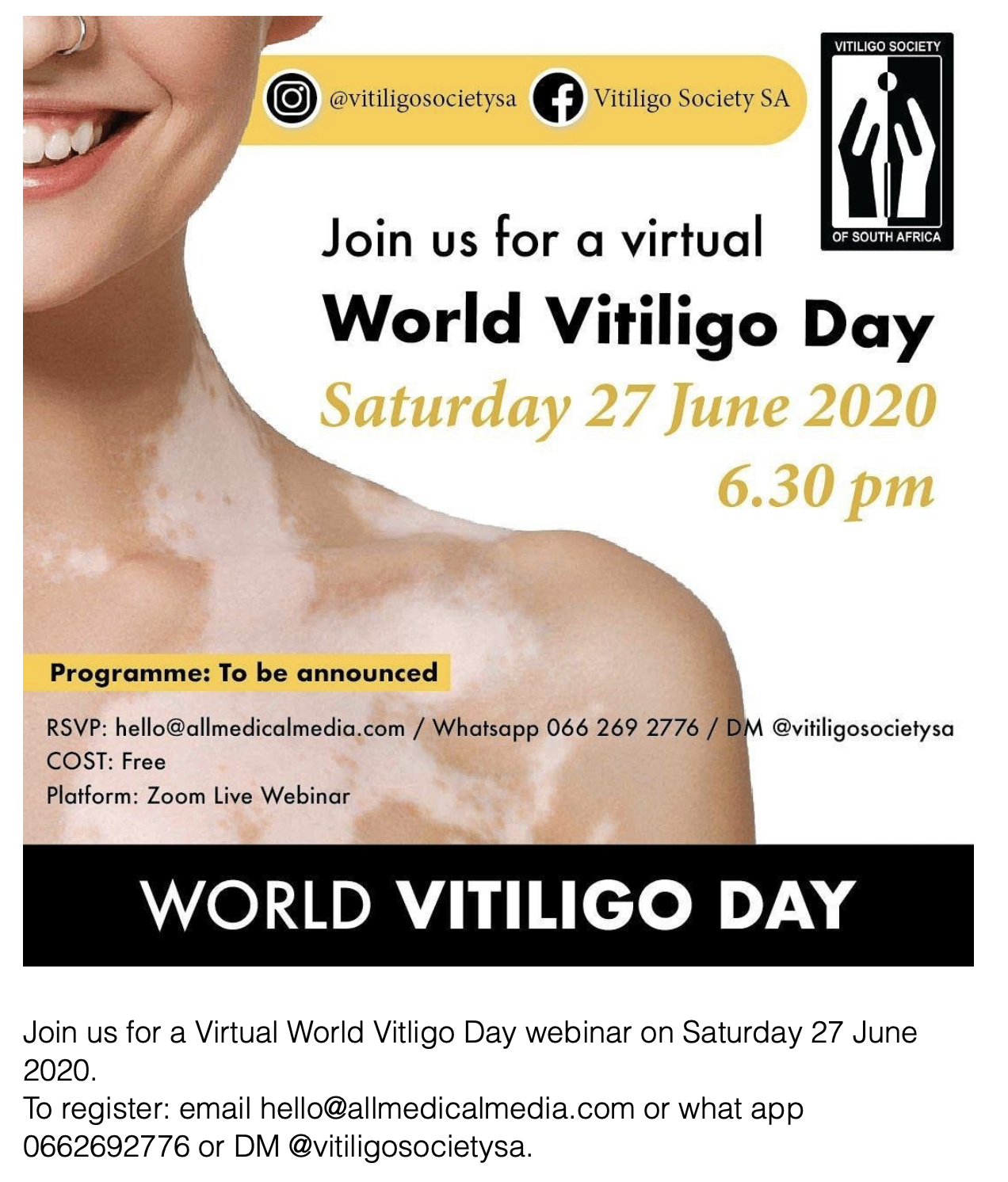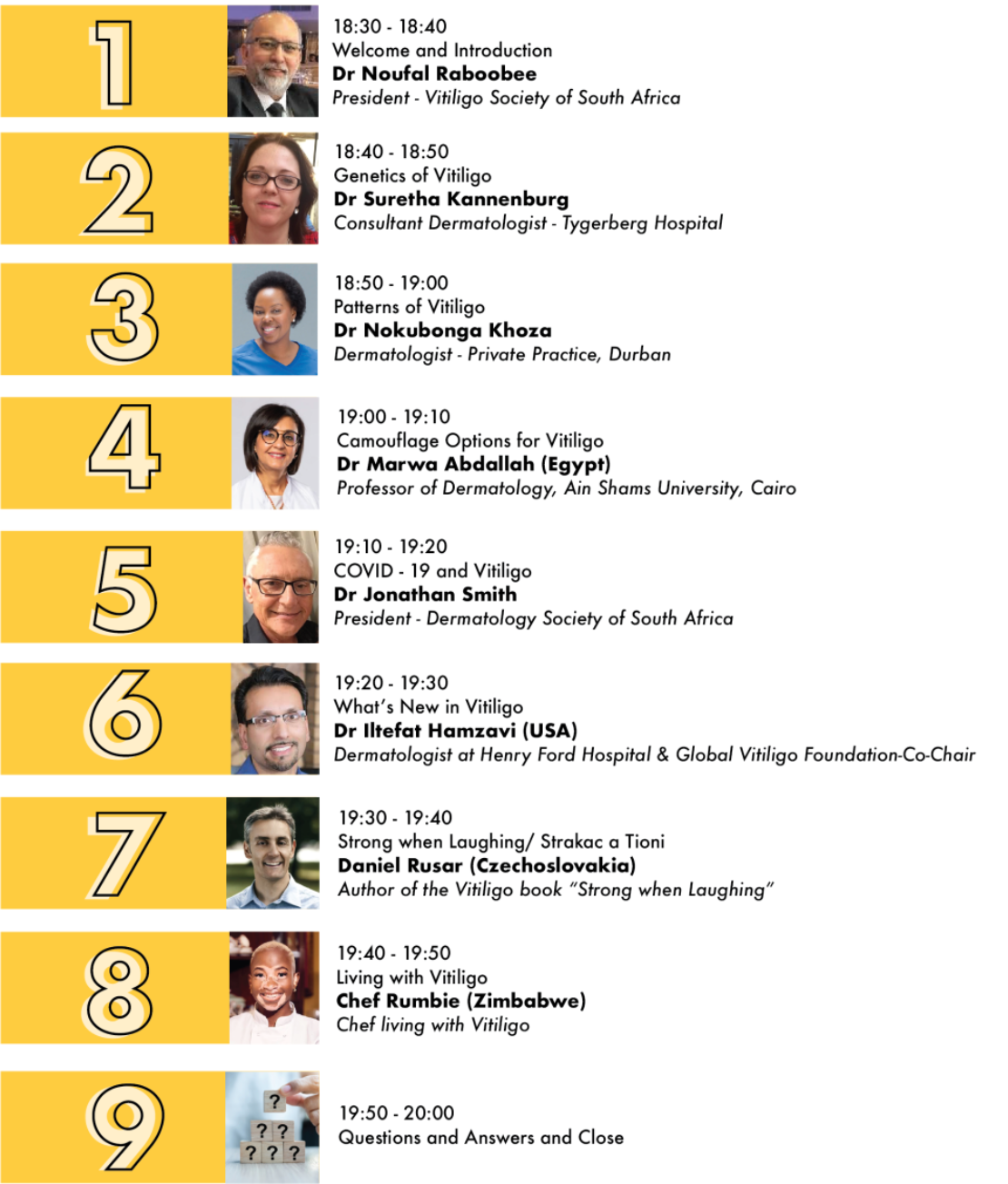 Can chemicals cause vitiligo?

It's important to remember there are multiple factors involved in vitiligo onset, including genetic predisposition, living and working environments, and exposure to certain chem...

What's better: laser or phototherapy?

In a recent study researchers assessed effect and safety of different laser and phototherapy treatments, such as excimer laser/light, narrowband UVB, UVA and PUVA. No significa...

Vitiligo and hearing loss: any connection?

In short, NO. Recent research shows no relationship between a degree of skin depigmentation and hearing loss severity in vitiligo patients. The results of this study showed tha...