Event
South Africa / online
Join Vitiligo Society of South Africa for a Virtual World Vitligo Day webinar on Saturday 27 June 2020 at 6.30 pm.
To register: email hello@allmedicalmedia.com or what app 0662692776 or DM @vitiligosocietysa.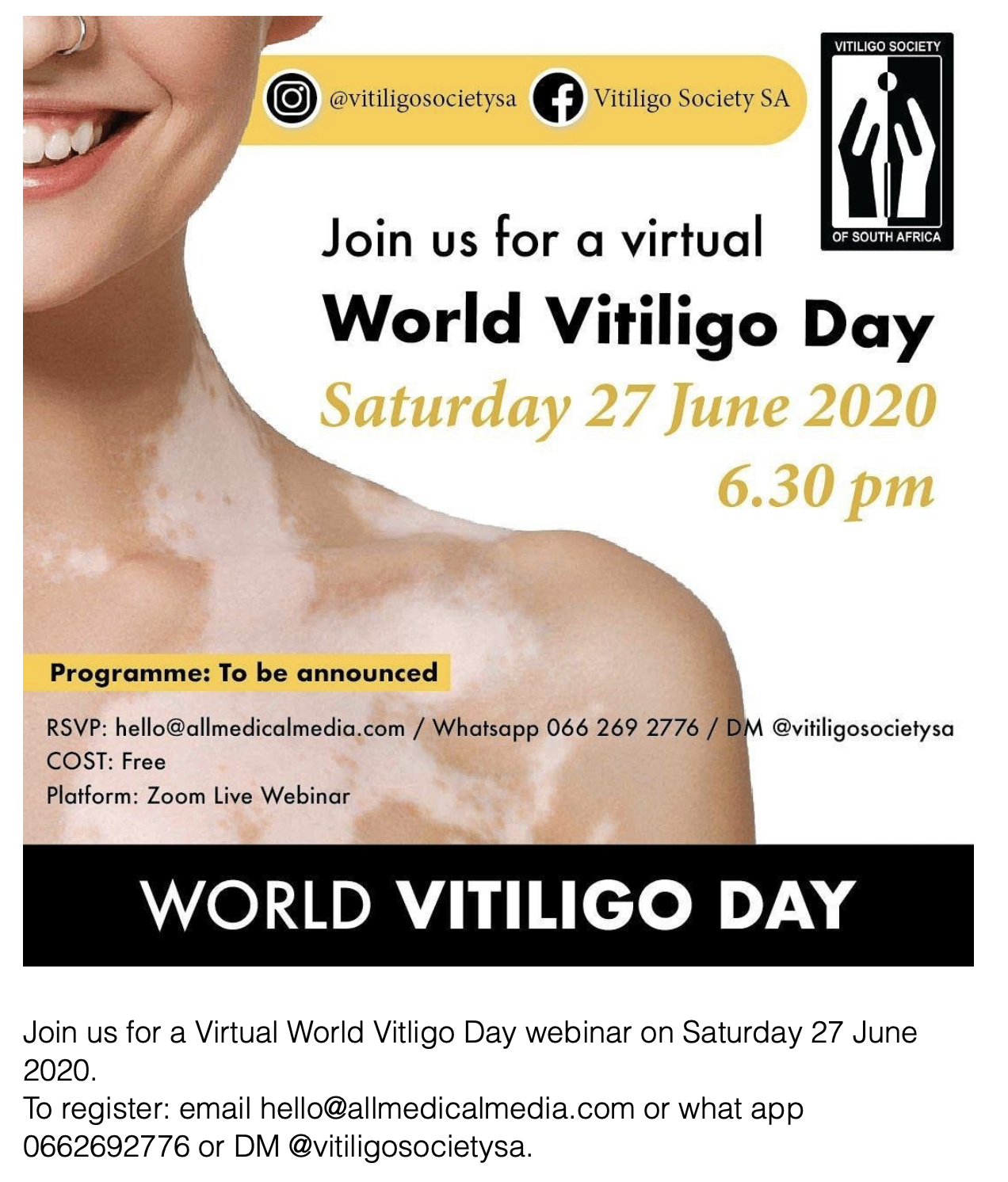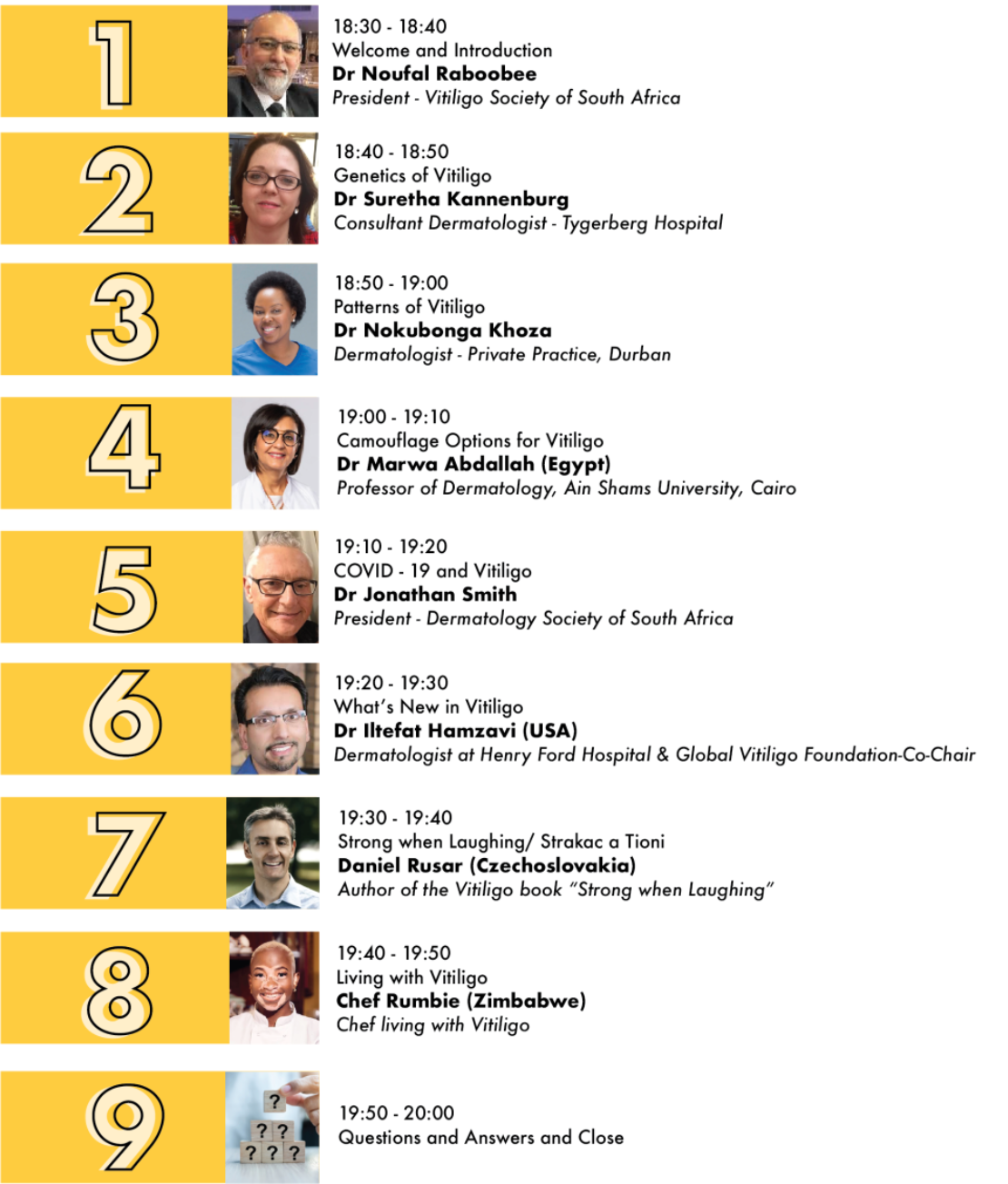 How can I cure vitiligo?

There is no cure for vitiligo, but there are a number of effective treatment options that can be discussed with your GP or dermatologist. The aim of treatment is to stop new pat...

What tests should be done?

A well-trained dermatologist should be able to diagnose vitiligo and distinguish it from contact leukoderma or more than twenty other conditions with similar skin appearance bas...

Who is prone to vitiligo?

Scientists know that some people are genetically predisposed to a specific group of autoimmune diseases – including generalized vitiligo – but do not know who and why.It doesn't...