New
Online community acts like a megaphone to call attention to the needs of estimated 100 million people suffering from vitiligo.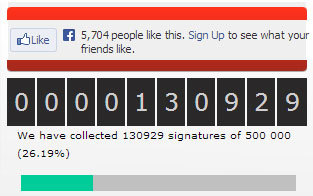 World Vitiligo Day campaign supercharged by 130,929 users in order to reach a scale that could make a difference. Add your voice at 25June.org to help us reach 500,000 signatures before the end of 2013.
Shall I take vitamin D for my vitiligo?

In Brief Vitamin D plays a central role in the prevention of different inflammatory and chronic diseases. Consuming 1,000–4,000 IU (25–100 mcg) of vitamin D3 daily should be id...

Does halo nevi affect vitiligo development?

Halo nevi — nevi with an depigmented circle around it, usually on the trunk — are about 10x more common in vitiligo patients than in the general population, especially in childr...

Isn't it just a cosmetic disorder?

Contrary to popular belief, vitiligo is not a cosmetic disorder but a systemic disease affecting the largest body organ and other vital systems, with multiple comorbidities. Fo...