New
Online community acts like a megaphone to call attention to the needs of estimated 100 million people suffering from vitiligo.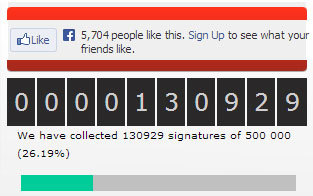 World Vitiligo Day campaign supercharged by 130,929 users in order to reach a scale that could make a difference. Add your voice at 25June.org to help us reach 500,000 signatures before the end of 2013.
Can a gluten-free diet help with vitiligo?

It's very unlikely. We have specifically looked into claims that gluten-free diet may ease symptoms of vitiligo, or completely reverse it, and found no firm scientific evidence ...

Isn't it just a cosmetic disorder?

Contrary to popular belief, vitiligo is not a cosmetic disorder but a systemic disease affecting the largest body organ and other vital systems, with multiple comorbidities. Fo...

How long does it take to treat vitiligo?

Treatment results will vary by person and type of vitiligo. The rule of thumb is that you will need to allow at least 3 to 6 months before you begin to see results from any trea...