New
Online community acts like a megaphone to call attention to the needs of estimated 100 million people suffering from vitiligo.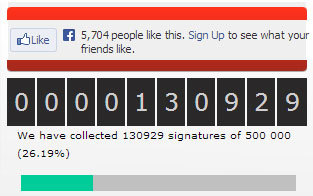 World Vitiligo Day campaign supercharged by 130,929 users in order to reach a scale that could make a difference. Add your voice at 25June.org to help us reach 500,000 signatures before the end of 2013.
What is vitiligo?

Vitiligo (pronounced vit-ill-EYE-go) is a relatively common skin disease characterized by smooth, white, painless spots or patches on various parts of the body and hairs above i...

How can I cure vitiligo?

There is no cure for vitiligo, but there are a number of effective treatment options that can be discussed with your GP or dermatologist. The aim of treatment is to stop new pat...

Is it Bitiligo? Vitaligo? Veteligo?

There are so many different ways that people try and spell or even pronounce Vitiligo.  Here are some common mis-spellings: bitiligo, vitigo, vitaligo, vitilago, vitiglio, vita...