New
Yan Valle, CEO VRF, will join VITFriends Vitiligo Support Group in Boston for an annual Christmas celebration this Saturday, December 15, from 7pm to 9pm at Cathay Pacific Restaurant in Quincy, MA. Come join us!
For more information please contact Valarie Molyneaux, President/CEO
www.vitfriends.org
www.facebook.com/vitfriendsvitiligo
Toll FREE: 844-374-3639 (844-FRI-ENDZ)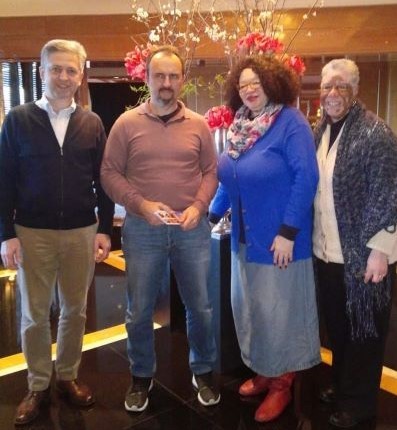 Can chemicals cause vitiligo?

It's important to remember there are multiple factors involved in vitiligo onset, including genetic predisposition, living and working environments, and exposure to certain chem...

What tests should be done?

A well-trained dermatologist should be able to diagnose vitiligo and distinguish it from contact leukoderma or more than twenty other conditions with similar skin appearance bas...