New
Yan Valle, CEO VRF, will join VITFriends Vitiligo Support Group in Boston for an annual Christmas celebration this Saturday, December 15, from 7pm to 9pm at Cathay Pacific Restaurant in Quincy, MA. Come join us!
For more information please contact Valarie Molyneaux, President/CEO
www.vitfriends.org
www.facebook.com/vitfriendsvitiligo
Toll FREE: 844-374-3639 (844-FRI-ENDZ)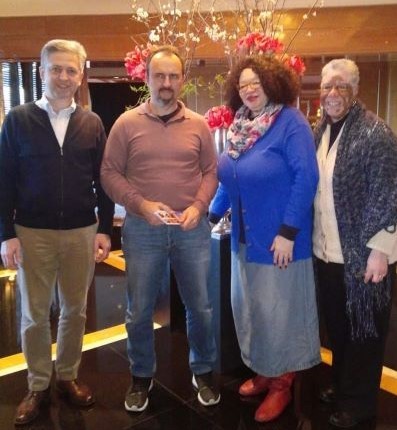 Isn't it just a cosmetic disorder?

Contrary to popular belief, vitiligo is not a cosmetic disorder but a systemic disease affecting the largest body organ and other vital systems. For more than 1.6 million peop...

How long does it take to treat vitiligo?

Treatment results will vary by person and type of vitiligo. The rule of thumb is that you will need to allow at least 3 to 6 months before you begin to see results from any trea...