New
Yan Valle, CEO VRF, will join VITFriends Vitiligo Support Group in Boston for an annual Christmas celebration this Saturday, December 15, from 7pm to 9pm at Cathay Pacific Restaurant in Quincy, MA. Come join us!
For more information please contact Valarie Molyneaux, President/CEO
www.vitfriends.org
www.facebook.com/vitfriendsvitiligo
Toll FREE: 844-374-3639 (844-FRI-ENDZ)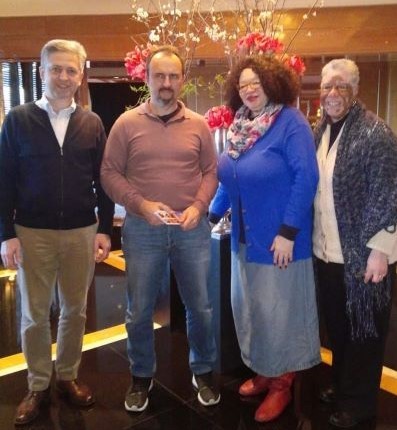 What's better: laser or phototherapy?

In a recent study researchers assessed effect and safety of different laser and phototherapy treatments, such as excimer laser/light, narrowband UVB, UVA and PUVA. No significa...

Can Ginkgo Biloba help with vitiligo?

Ginkgo Biloba seems to be a simple, safe, inexpensive and fairly effective therapy for vitiligo. It is mostly effective in halting the progression of the disease. It can also sp...

Will it spread?

Vitiligo activity may vary considerably from person to person. In a good number of patients the disease goes on for 3-4 years and then it settles down, with one or two stubborn...