New
Prof. Torello Lotti was invited to give a keynote presentation on the latest in vitiligo treatments to participants of '2016 First Treatment Of Vitiligo Hunan Academic Forum'. Photos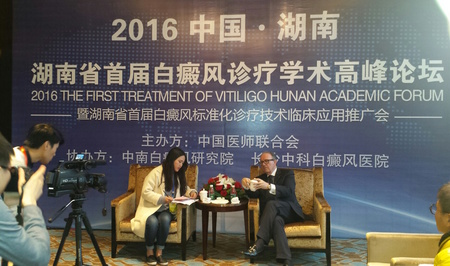 Are there any famous people with vitiligo?

Many celebrities have dealt with vitiligo while remaining in the public eye, maintaining a positive outlook, and having a successful career. Here are a few courageous famous peo...

Shall I take vitamin D for my vitiligo?

In Brief Vitamin D plays a central role in the prevention of different inflammatory and chronic diseases. Consuming 1,000–4,000 IU (25–100 mcg) of vitamin D3 daily should be id...