New
Prof. Torello Lotti was invited to give a keynote presentation on the latest in vitiligo treatments to participants of '2016 First Treatment Of Vitiligo Hunan Academic Forum'. Photos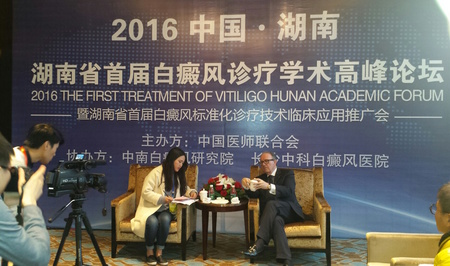 What's better: laser or phototherapy?

In a recent study researchers assessed effect and safety of different laser and phototherapy treatments, such as excimer laser/light, narrowband UVB, UVA and PUVA. No significa...

What is vitiligo?

Vitiligo (pronounced vit-ill-EYE-go) is a relatively common skin disease characterized by smooth, white, painless spots or patches on various parts of the body and hairs above i...