New
Prof. Torello Lotti was invited to give a keynote presentation on the latest in vitiligo treatments to participants of '2016 First Treatment Of Vitiligo Hunan Academic Forum'. Photos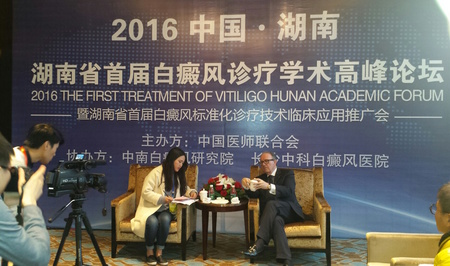 What tests should be done?

A well-trained dermatologist should be able to diagnose vitiligo and distinguish it from contact leukoderma or more than twenty other conditions with similar skin appearance bas...

Vitiligo and hearing loss: any connection?

In short, NO. Recent research shows no relationship between a degree of skin depigmentation and hearing loss severity in vitiligo patients. The results of this study showed tha...