New
Newsletters and regular emails may accidentally end up in the Spam folder in your email program. Oddly enough, this happens sometimes even if you have been exchanging emails with the sender before.
In the never-ending war between spammers and email services, you and us are accidentally caught in their crossfire. The result is that providers filter out email that you specifically ask to receive, such as our newsletters. Some can be very aggressive and mark 'good' mail as 'spam' without even letting you know about this.
It's a shame to inconvenience you with this, but the spammers leave us no choice. After you subscribe to our newsletter, we recommend you take the following steps to ensure that you actually will receive it.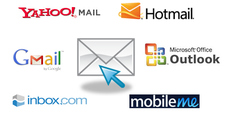 Is it Bitiligo? Vitaligo? Veteligo?

There are so many different ways that people try and spell or even pronounce Vitiligo.  Here are some common mis-spellings: bitiligo, vitigo, vitaligo, vitilago, vitiglio, vita...

What causes vitiligo?

Surprisingly, the causes of vitiligo are yet to be precisely established. Researchers know the cause is pre-wired in your genes, just waiting for a bad luck moment. In about hal...

How can I cure vitiligo?

There is no cure for vitiligo, but there are a number of effective treatment options that can be discussed with your GP or dermatologist. The aim of treatment is to stop new pat...