New
Newsletters and regular emails may accidentally end up in the Spam folder in your email program. Oddly enough, this happens sometimes even if you have been exchanging emails with the sender before.
In the never-ending war between spammers and email services, you and us are accidentally caught in their crossfire. The result is that providers filter out email that you specifically ask to receive, such as our newsletters. Some can be very aggressive and mark 'good' mail as 'spam' without even letting you know about this.
It's a shame to inconvenience you with this, but the spammers leave us no choice. After you subscribe to our newsletter, we recommend you take the following steps to ensure that you actually will receive it.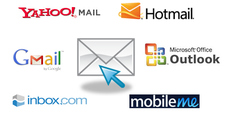 Shall I take vitamin D for my vitiligo?

In Brief Vitamin D plays a central role in the prevention of different inflammatory and chronic diseases. Consuming 1,000–4,000 IU (25–100 mcg) of vitamin D3 daily should be id...

Is it Bitiligo? Vitaligo? Veteligo?

There are so many different ways that people try and spell or even pronounce Vitiligo.  Here are some common mis-spellings: bitiligo, vitigo, vitaligo, vitilago, vitiglio, vita...

Does halo nevi affect vitiligo development?

Halo nevi — nevi with an depigmented circle around it, usually on the trunk — are about 10x more common in vitiligo patients than in the general population, especially in childr...