New
VR Foundation is commired to transparency in its financial reporting as mandated by our mission and by our Board of Directors. Here is our most recent IRS Form 990 for the financial year 2013. The IRS Form 990 is the annual tax return that nonprofits in the US submit to the Internal Revenue Service. It provides detailed information about a nonprofits income, expenses and operational activities, allowing donors to evaluate how effectively the nonprofit is performing.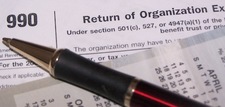 Weve always believed the most efficient way to finding a cure for vitiligo is by directing as much grants funding as possible to the best and most innovative researchers. Not only do these grants promise to advance the understanding and treatment of vitiligo, but they are critical to attracting and retaining the interest of top scientists. Here is how we spend our donor dollars.
Can chemicals cause vitiligo?

It's important to remember there are multiple factors involved in vitiligo onset, including genetic predisposition, living and working environments, and exposure to certain chem...

Isn't it just a cosmetic disorder?

Contrary to popular belief, vitiligo is not a cosmetic disorder but a systemic disease affecting the largest body organ and other vital systems, with multiple comorbidities. Fo...

How can I explain vitiligo to my children?

Vitiligo can be puzzling for a child because a person who has it isn't "ill" in a common sense.  To choose the right words to explain vitiligo diagnosis to a child, first consi...