New
Just wrapped our master class on vitiligo and hypo pigmentation in Jakarta, Indonesia. Special thanks to Prof. Torello Lotti, Dr. Nurul Alam, Prof. Henri Lim, Prof. Xing-Hua Gao, Prof. Amit Pandya and Yan Valle for excellent presentations on various topics in vitiligo. Details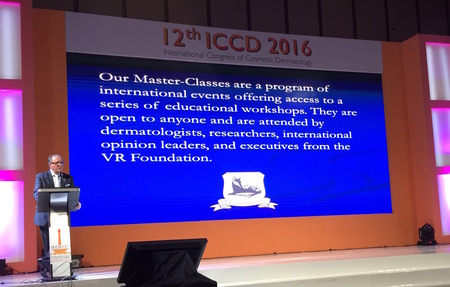 How long does it take to treat vitiligo?

Treatment results will vary by person and type of vitiligo. The rule of thumb is that you will need to allow at least 3 to 6 months before you begin to see results from any trea...

How can I cure vitiligo?

There is no cure for vitiligo, but there are a number of effective treatment options that can be discussed with your GP or dermatologist. The aim of treatment is to stop new pat...

Is vitiligo contagious?

Vitiligo is NOT contagious. It cannot be passed on or caught from touching someone with vitiligo, shaking hands, swimming in the same pool, sharing towels, sitting next to someo...