New
Just wrapped our master class on vitiligo and hypo pigmentation in Jakarta, Indonesia. Special thanks to Prof. Torello Lotti, Dr. Nurul Alam, Prof. Henri Lim, Prof. Xing-Hua Gao, Prof. Amit Pandya and Yan Valle for excellent presentations on various topics in vitiligo. Details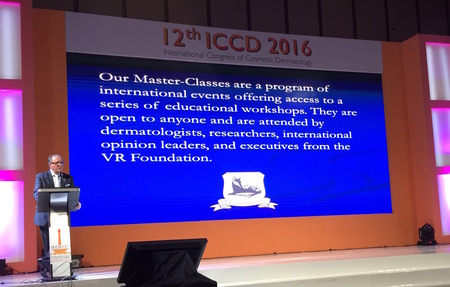 Does halo nevi affect vitiligo development?

Halo nevi — nevi with an depigmented circle around it, usually on the trunk — are about 10x more common in vitiligo patients than in the general population, especially in childr...

What's better: laser or phototherapy?

In a recent study researchers assessed effect and safety of different laser and phototherapy treatments, such as excimer laser/light, narrowband UVB, UVA and PUVA. No significa...

Can Ginkgo Biloba help with vitiligo?

Ginkgo Biloba seems to be a simple, safe, inexpensive and fairly effective therapy for vitiligo. It is mostly effective in halting the progression of the disease. It can also sp...