New
This is the question Bey asks in the trailer for her project Lemonade. Winnie Harlow, the 21-year-old Canadian model and vitiligo celebrity, also known as Chantelle, appears smack dab in the middle of Beyonce's cryptic video, wearing a crown of thorns and a braided updo. Watch it on HBO for an hour on April 23 at 9 p.m. (Update: find a full story on Mashable)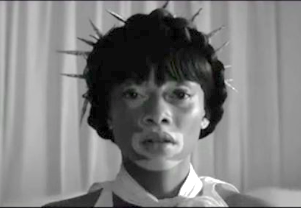 Can Ayurveda help with vitiligo?

People have used herbs and natural remedies to treat skin conditions for centuries. Vitiligo is an auto-immune condition that causes white patches of skin to develop and expand...

Can a gluten-free diet help with vitiligo?

It's very unlikely. We have specifically looked into claims that gluten-free diet may ease symptoms of vitiligo, or completely reverse it, and found no firm scientific evidence ...

Are there any famous people with vitiligo?

Many celebrities have dealt with vitiligo while remaining in the public eye, maintaining a positive outlook, and having a successful career. Here are a few courageous famous peo...