New
This is the question Bey asks in the trailer for her project Lemonade. Winnie Harlow, the 21-year-old Canadian model and vitiligo celebrity, also known as Chantelle, appears smack dab in the middle of Beyonce's cryptic video, wearing a crown of thorns and a braided updo. Watch it on HBO for an hour on April 23 at 9 p.m. (Update: find a full story on Mashable)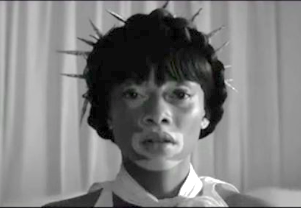 Can chemicals cause vitiligo?

It's important to remember there are multiple factors involved in vitiligo onset, including genetic predisposition, living and working environments, and exposure to certain chem...

Who is prone to vitiligo?

Scientists know that some people are genetically predisposed to a specific group of autoimmune diseases – including generalized vitiligo – but do not know who and why.It doesn't...

What tests should be done?

A well-trained dermatologist should be able to diagnose vitiligo and distinguish it from contact leukoderma or more than twenty other conditions with similar skin appearance bas...