New
VR Foundation has joined forces with Natalie Jones, a Skin Confidence Coach, to bring you IGTV series of educational and uplifting videos on vitiligo.
Confidence coaching helps elevate your self-image, get through dark thoughts and maintain a positive outlook on life. As a vitiligan herself, Natalie understands emotions and challenges that follow white spots. She speaks about perception and how we can all contribute to a more loving, and respecting dialogue with others.
Watch the first part on Instagram today and stay tuned for the next one!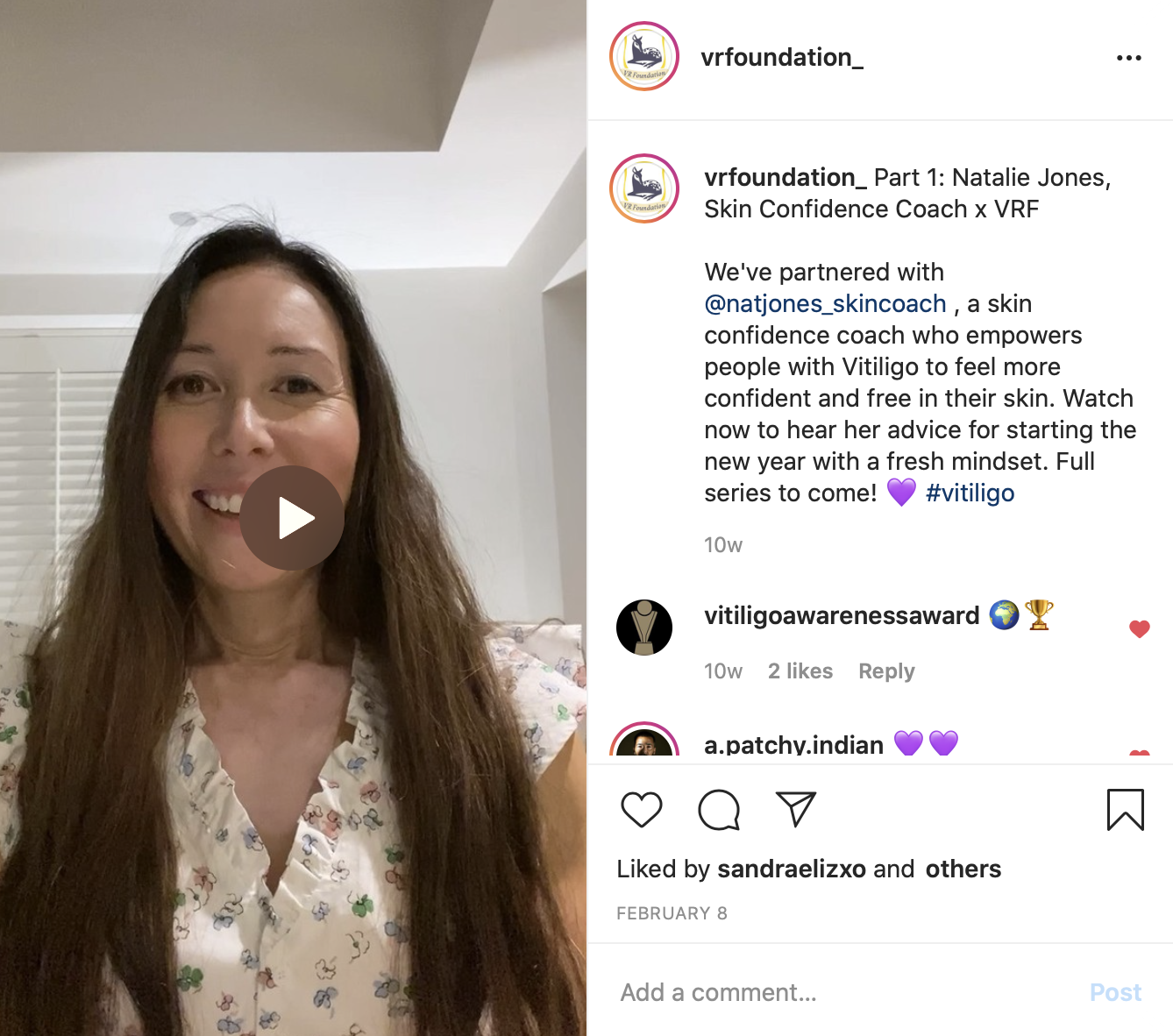 What is vitiligo?

Vitiligo (pronounced vit-ill-EYE-go) is a relatively common skin disease characterized by smooth, white, painless spots or patches on various parts of the body and hairs above i...

Who is prone to vitiligo?

Scientists know that some people are genetically predisposed to a specific group of autoimmune diseases – including generalized vitiligo – but do not know who and why.It doesn't...

Can chemicals cause vitiligo?

It's important to remember there are multiple factors involved in vitiligo onset, including genetic predisposition, living and working environments, and exposure to certain chem...