New
VR Foundation has joined forces with Natalie Jones, a Skin Confidence Coach, to bring you IGTV series of educational and uplifting videos on vitiligo.
Confidence coaching helps elevate your self-image, get through dark thoughts and maintain a positive outlook on life. As a vitiligan herself, Natalie understands emotions and challenges that follow white spots. She speaks about perception and how we can all contribute to a more loving, and respecting dialogue with others.
Watch the first part on Instagram today and stay tuned for the next one!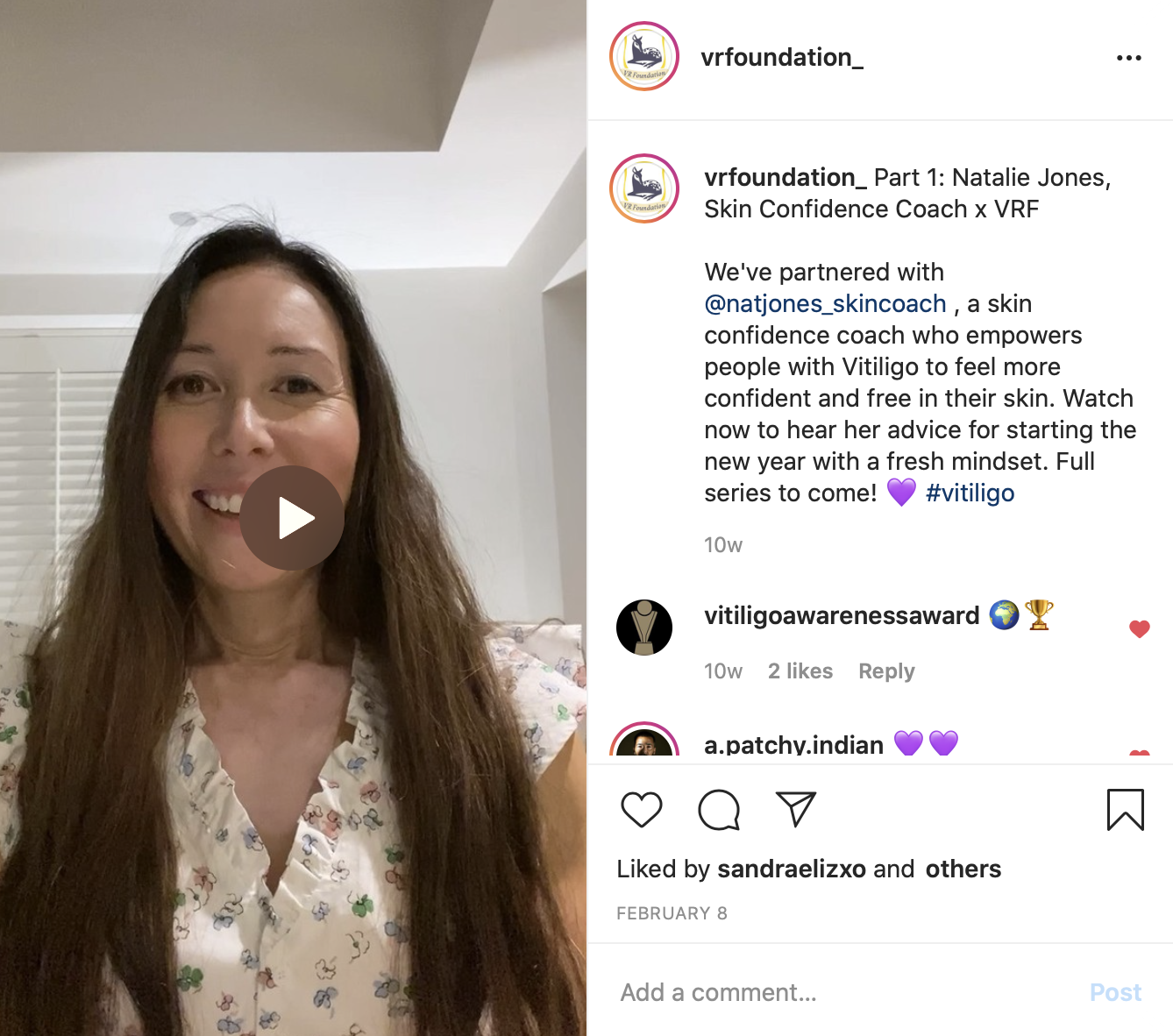 Can a gluten-free diet help with vitiligo?

It's very unlikely. We have specifically looked into claims that gluten-free diet may ease symptoms of vitiligo, or completely reverse it, and found no firm scientific evidence ...

How long does it take to treat vitiligo?

Treatment results will vary by person and type of vitiligo. The rule of thumb is that you will need to allow at least 3 to 6 months before you begin to see results from any trea...