New
We continue IGTV series on self-confidence with Natalie Jones, a life coach and vitiligo spokesperson.
Watch Part 2 on Instagram today and stay tuned for the next one!
Here's Part 1 in case you missed it.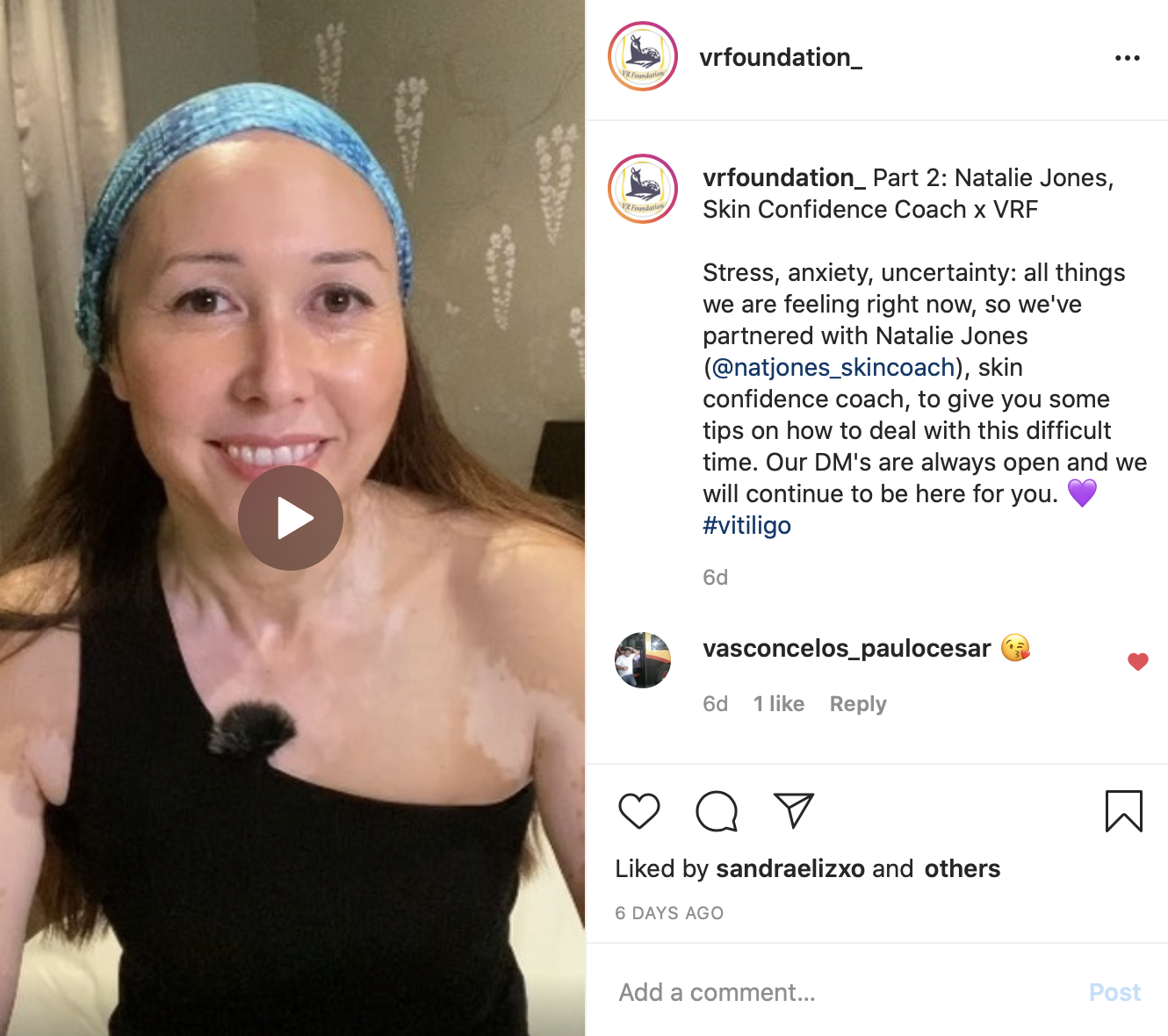 Is vitiligo contagious?

Vitiligo is NOT contagious. It cannot be passed on or caught from touching someone with vitiligo, shaking hands, swimming in the same pool, sharing towels, sitting next to someo...

Who is prone to vitiligo?

Scientists know that some people are genetically predisposed to a specific group of autoimmune diseases – including generalized vitiligo – but do not know who and why.It doesn't...