New
We continue IGTV series on self-confidence with Natalie Jones, a life coach and vitiligo spokesperson.
Watch Part 2 on Instagram today and stay tuned for the next one!
Here's Part 1 in case you missed it.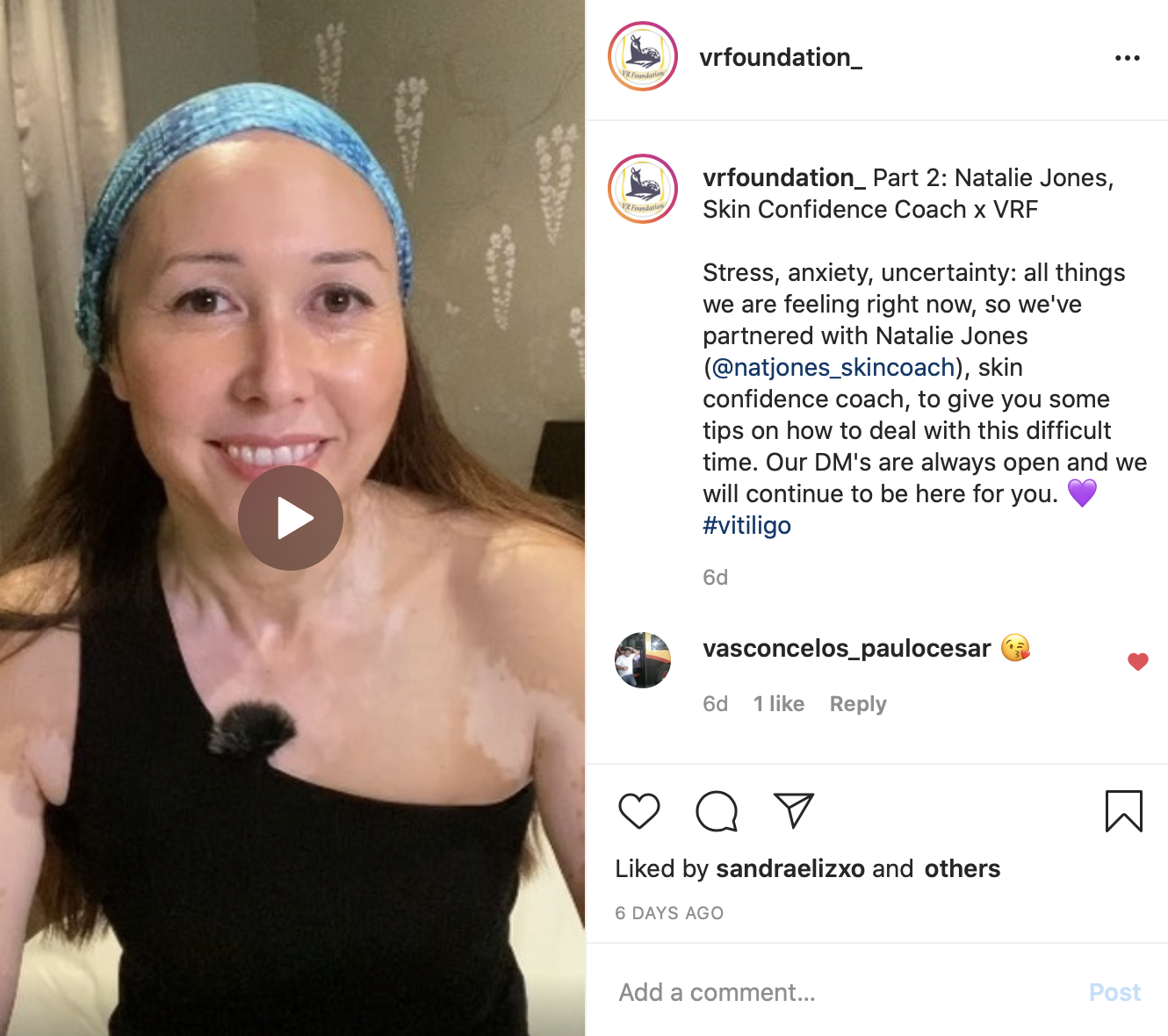 Who is prone to vitiligo?

Scientists know that some people are genetically predisposed to a specific group of autoimmune diseases – including generalized vitiligo – but do not know who and why.It doesn't...

Can chemicals cause vitiligo?

It's important to remember there are multiple factors involved in vitiligo onset, including genetic predisposition, living and working environments, and exposure to certain chem...

Isn't it just a cosmetic disorder?

Contrary to popular belief, vitiligo is not a cosmetic disorder but a systemic disease affecting the largest body organ and other vital systems, with multiple comorbidities. Fo...