New
If youve been our reader for any length of time, youve heard me talk about home-based phototherapy many times, and for good reason. Its the best option available for most vitiligo patients, alone or in combination with topical treatments. A number of new devices for clinic- and home-based phototherapy were presented at the annual AAD congress and expo held in San Diego earlier this month.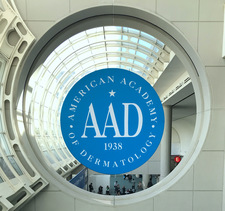 What is vitiligo?

Vitiligo (pronounced vit-ill-EYE-go) is a relatively common skin disease characterized by smooth, white, painless spots or patches on various parts of the body and hairs above i...

Can Ayurveda help with vitiligo?

People have used herbs and natural remedies to treat skin conditions for centuries. Vitiligo is an auto-immune condition that causes white patches of skin to develop and expand...

Can Ginkgo Biloba help with vitiligo?

Ginkgo Biloba seems to be a simple, safe, inexpensive and fairly effective therapy for vitiligo. It is mostly effective in halting the progression of the disease. It can also sp...