New
If youve been our reader for any length of time, youve heard me talk about home-based phototherapy many times, and for good reason. Its the best option available for most vitiligo patients, alone or in combination with topical treatments. A number of new devices for clinic- and home-based phototherapy were presented at the annual AAD congress and expo held in San Diego earlier this month.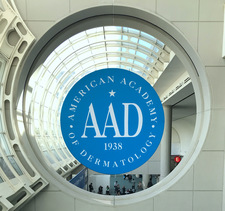 Isn't it just a cosmetic disorder?

Contrary to popular belief, vitiligo is not a cosmetic disorder but a systemic disease affecting the largest body organ and other vital systems, with multiple comorbidities. Fo...

How long does it take to treat vitiligo?

Treatment results will vary by person and type of vitiligo. The rule of thumb is that you will need to allow at least 3 to 6 months before you begin to see results from any trea...

Vitiligo and hearing loss: any connection?

In short, NO. Recent research shows no relationship between a degree of skin depigmentation and hearing loss severity in vitiligo patients. The results of this study showed tha...