New
If youve been our reader for any length of time, youve heard me talk about home-based phototherapy many times, and for good reason. Its the best option available for most vitiligo patients, alone or in combination with topical treatments. A number of new devices for clinic- and home-based phototherapy were presented at the annual AAD congress and expo held in San Diego earlier this month.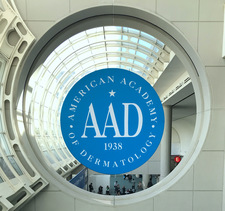 Isn't it just a cosmetic disorder?

Contrary to popular belief, vitiligo is not a cosmetic disorder but a systemic disease affecting the largest body organ and other vital systems. For more than 1.6 million peop...

Can Ginkgo Biloba help with vitiligo?

Ginkgo Biloba seems to be a simple, safe, inexpensive and fairly effective therapy for vitiligo. It is mostly effective in halting the progression of the disease. It can also sp...

Will it spread?

Vitiligo activity may vary considerably from person to person. In a good number of patients the disease goes on for 3-4 years and then it settles down, with one or two stubborn...