New
Over 100 participants of XVII Master Class on Vitiligo in Manaus, Brazil explored genetic risk factors in vitiligo, treatment approach to patients of pediatric and adult age, a variety of therapeutic options for vitiligo, including 'traditional medicines' of Amazon tribes. Presentations on melasma, actinic dermatoses and challenging clinical cases enhanced the intensive program. Read more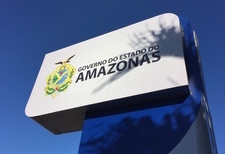 Can Ginkgo Biloba help with vitiligo?

Ginkgo Biloba seems to be a simple, safe, inexpensive and fairly effective therapy for vitiligo. It is mostly effective in halting the progression of the disease. It can also sp...

How can I explain vitiligo to my children?

Vitiligo can be puzzling for a child because a person who has it isn't "ill" in a common sense.  To choose the right words to explain vitiligo diagnosis to a child, first consi...

Is vitiligo contagious?

Vitiligo is NOT contagious. It cannot be passed on or caught from touching someone with vitiligo, shaking hands, swimming in the same pool, sharing towels, sitting next to someo...