New
June has been declared Vitiligo Awareness Month by the Governor of Massachusetts, thanks to Valarie Molyneaux and VITFriends from Boston. Massachusetts is the home state for the majority of biotech and biopharma companies, so there is no doubt they'll take a note.
Another indication of the World Vitiligo Day campaign success is that 18 U.S. State governors and numerous city mayors declared June 'Vitiligo Awareness Month' recently.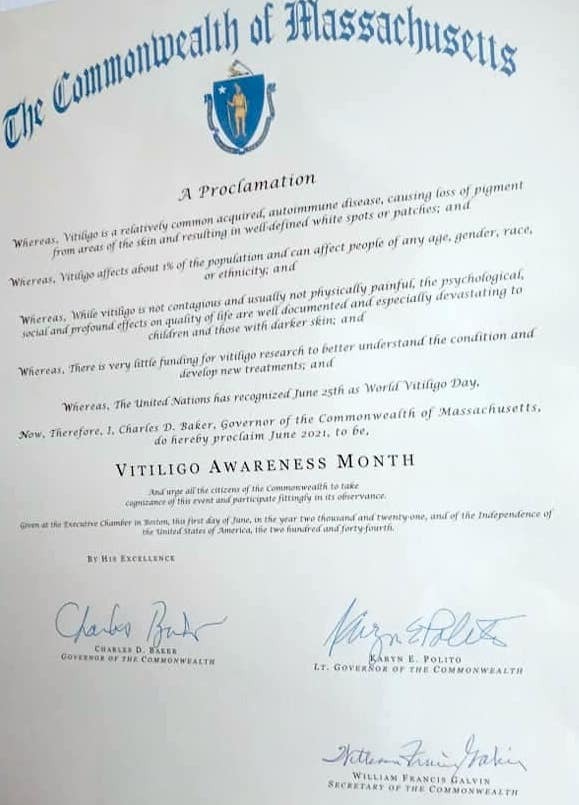 Vitiligo and hearing loss: any connection?

In short, NO. Recent research shows no relationship between a degree of skin depigmentation and hearing loss severity in vitiligo patients. The results of this study showed tha...

Shall I take vitamin D for my vitiligo?

In Brief Vitamin D plays a central role in the prevention of different inflammatory and chronic diseases. Consuming 1,000–4,000 IU (25–100 mcg) of vitamin D3 daily should be id...

Can chemicals cause vitiligo?

It's important to remember there are multiple factors involved in vitiligo onset, including genetic predisposition, living and working environments, and exposure to certain chem...