New
Do you want to share your #Vitiligo story?
Whether you have been personally affected by this skin condition or have had a close experience with someone who has, now is your chance to submit a 500-word essay about how Vitiligo (or the Vitiligo Pride Community) impacts you.
The first place winner will be awarded $100, and two second place winners will be awarded $75. Five participants will also be awarded a copy of Yan Valle's "A Nonsense Guide to Vitiligo."
Submit by May 20th through the Google form and good luck to all!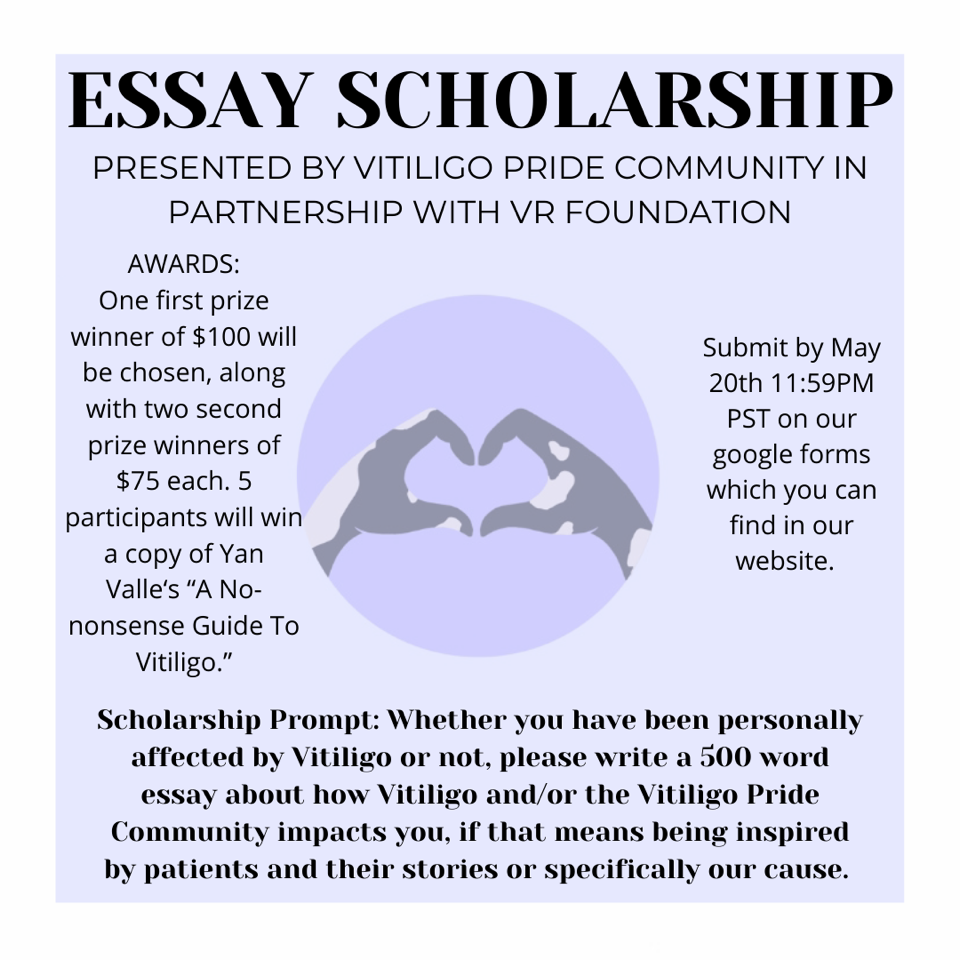 Is there a special diet for vitiligo?

In short, no.  Some people find that certain foods may worsen their vitiligo symptoms or that others may improve their skin condition. We found no scientific evidence that a sp...

Is it Bitiligo? Vitaligo? Veteligo?

There are so many different ways that people try and spell or even pronounce Vitiligo.  Here are some common mis-spellings: bitiligo, vitigo, vitaligo, vitilago, vitiglio, vita...