New
Do you want to share your #Vitiligo story?
Whether you have been personally affected by this skin condition or have had a close experience with someone who has, now is your chance to submit a 500-word essay about how Vitiligo (or the Vitiligo Pride Community) impacts you.
The first place winner will be awarded $100, and two second place winners will be awarded $75. Five participants will also be awarded a copy of Yan Valle's "A Nonsense Guide to Vitiligo."
Submit by May 20th through the Google form and good luck to all!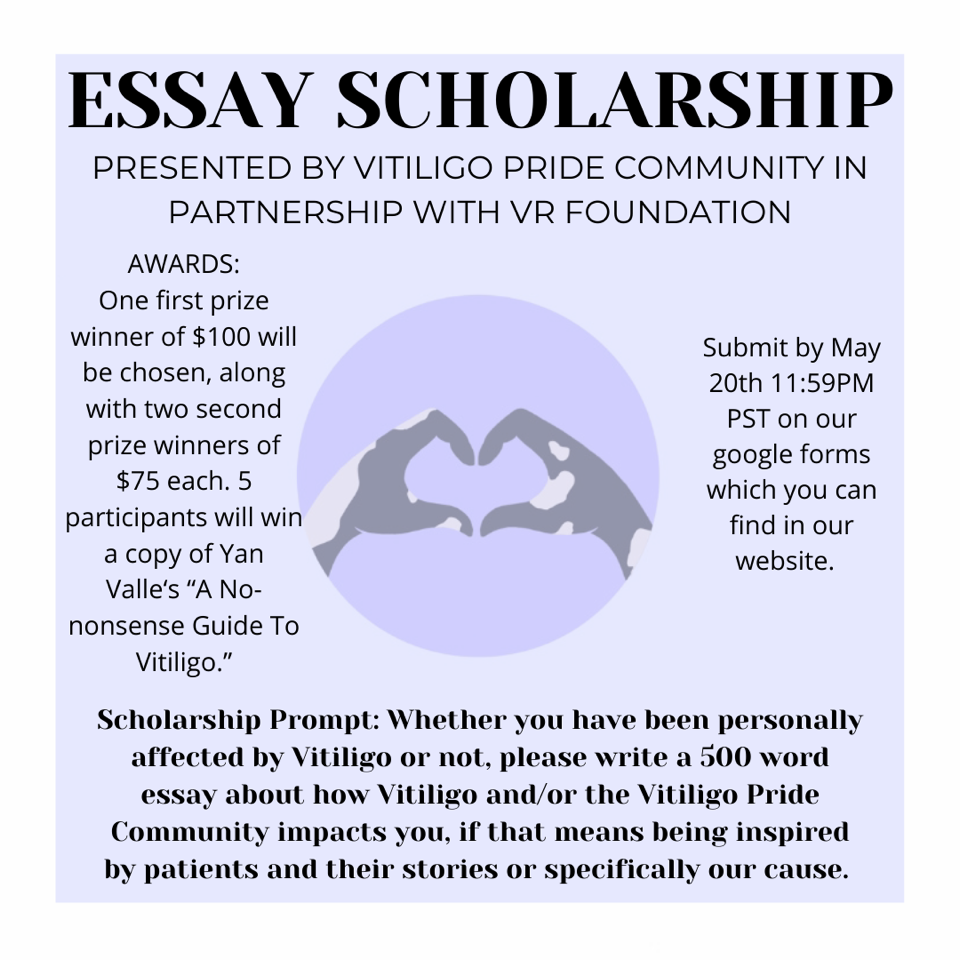 What tests should be done?

A well-trained dermatologist should be able to diagnose vitiligo and distinguish it from contact leukoderma or more than twenty other conditions with similar skin appearance bas...