New
Imagine a pathway that vitiligo patient takes through different phases of the disease: from an innocuous white spot through a dreadful diagnosis to a months-long treatment. There are many lines, stations and stop-offs along the way, yet none of them displaying road posts or warning signs. Scary, right?
To help patients navigate this Terra Incognita, we have designed a Vitiligo Patient Journey Map. From patient's perspective, such journey map is a bird's eye view of the pathway through the healthcare maze. It is not meant to be a precise navigational tool. But it should be good enough to guide patients from White Spot to Spotless, with some degree of confidence and estimated travel time, — and a sense of humour!
Every traveler needs map. So, please download here below, take a look yourself, share online, or — better — put it on the wall for other people to see.
To learn more about the Vitiligo Patient Journey Map, read Yan Valle's interview to The Waiting Room (3-4 minute read)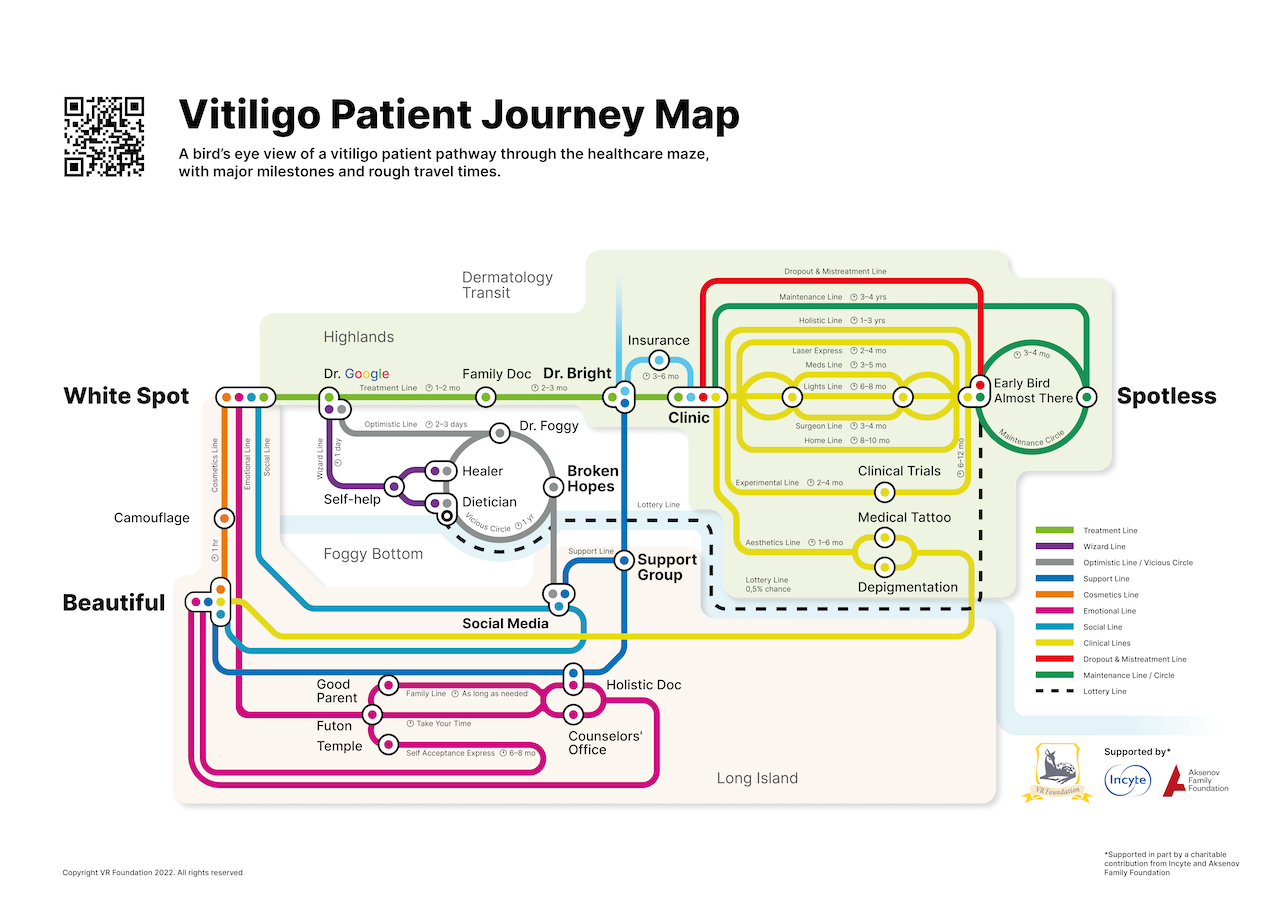 What tests should be done?

A well-trained dermatologist should be able to diagnose vitiligo and distinguish it from contact leukoderma or more than twenty other conditions with similar skin appearance bas...

What causes vitiligo?

Surprisingly, the causes of vitiligo are yet to be precisely established. Researchers know the cause is pre-wired in your genes, just waiting for a bad luck moment. In about hal...