New
VRF Chair of the Board Prof. Torello Lotti, MD won the Educational Project Award & Prize at IMCAS 2014 for the project 'World Vitiligo Day.' IMCAS started in 1994, in Paris, France, as a congress dedicated to plastic surgeons and dermatologists. It has become one of the most important international courses dedicated to Aging Skin Treatments since then. This year it welcomed more than 4,000 participants from 85 countries.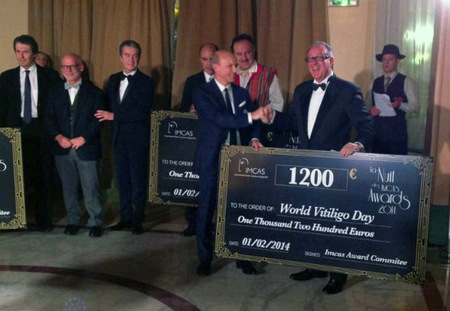 Can a gluten-free diet help with vitiligo?

It's very unlikely. We have specifically looked into claims that gluten-free diet may ease symptoms of vitiligo, or completely reverse it, and found no firm scientific evidence ...

What's better: laser or phototherapy?

In a recent study researchers assessed effect and safety of different laser and phototherapy treatments, such as excimer laser/light, narrowband UVB, UVA and PUVA. No significa...