New
Vitiligo, among other several other debilitating skin diseases, is considered as a disability, and World Vitiligo Day is marked on the UN Calendar of Disability Events. 
VR Foundation works across the United Nations to uphold the highest standards of the Convention on the Rights of Persons with Disabilities, a landmark international treaty. It is a comprehensive human rights convention and international development tool, and is at the heart of the disability rights movement.
We believe this Convention is a real possibility for people with vitiligo have their existence and rights recognized by official representatives of a huge number of countries. Never before has there been such opportunity within the vitiligo community, and we are currently exploring frameworks and tools available to work for the benefit of people suffering from vitiligo worldwide.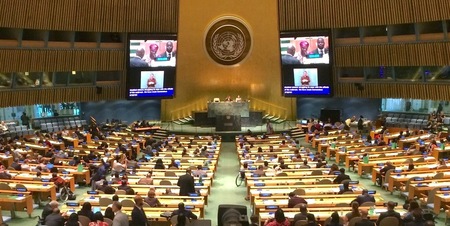 What causes vitiligo?

Surprisingly, the causes of vitiligo are yet to be precisely established. Researchers know the cause is pre-wired in your genes, just waiting for a bad luck moment. In about hal...

Does halo nevi affect vitiligo development?

Halo nevi — nevi with an depigmented circle around it, usually on the trunk — are about 10x more common in vitiligo patients than in the general population, especially in childr...