New
Vitiligo, among other several other debilitating skin diseases, is considered as a disability, and World Vitiligo Day is marked on the UN Calendar of Disability Events. 
VR Foundation works across the United Nations to uphold the highest standards of the Convention on the Rights of Persons with Disabilities, a landmark international treaty. It is a comprehensive human rights convention and international development tool, and is at the heart of the disability rights movement.
We believe this Convention is a real possibility for people with vitiligo have their existence and rights recognized by official representatives of a huge number of countries. Never before has there been such opportunity within the vitiligo community, and we are currently exploring frameworks and tools available to work for the benefit of people suffering from vitiligo worldwide.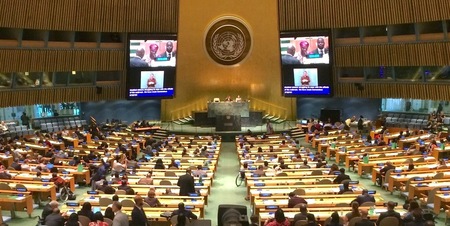 Will it spread?

Vitiligo activity may vary considerably from person to person. In a good number of patients the disease goes on for 3-4 years and then it settles down, with one or two stubborn...

What's better: laser or phototherapy?

In a recent study researchers assessed effect and safety of different laser and phototherapy treatments, such as excimer laser/light, narrowband UVB, UVA and PUVA. No significa...

Is it Bitiligo? Vitaligo? Veteligo?

There are so many different ways that people try and spell or even pronounce Vitiligo.  Here are some common mis-spellings: bitiligo, vitigo, vitaligo, vitilago, vitiglio, vita...