New
As I write, celebrations are underway all over the world. US national celebrations are themed Step Up for Vitiligo: A call for Truth, Hope and Change. The event is led by Dr. Richard Huggins, powered by Lee Thomas and his Clarity Foundation and hosted by the V-Strong Vitiligo Support Group. Also, Prof. Jorge Luis Perez from Holguin has added a distinct Cuban flavor to our large party.
Further south in Brazil - host country of the 2017 World Vitiligo Day HQ - emotions and energy are running satisfyingly high. WVD President Prof. Paulo Cunha and his team of enthusiasts are raising awareness for vitiligo across national TV, social media and on the street.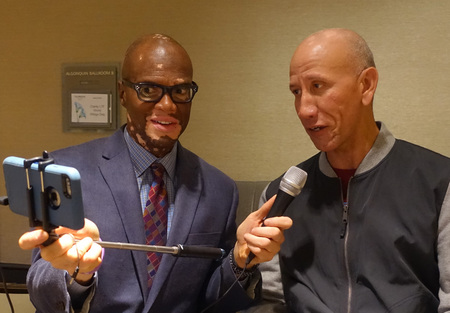 Can Ginkgo Biloba help with vitiligo?

Ginkgo Biloba seems to be a simple, safe, inexpensive and fairly effective therapy for vitiligo. It is mostly effective in halting the progression of the disease. It can also sp...

Is there a special diet for vitiligo?

In short, no.  Some people find that certain foods may worsen their vitiligo symptoms or that others may improve their skin condition. We found no scientific evidence that a sp...