New
As I write, celebrations are underway all over the world. US national celebrations are themed Step Up for Vitiligo: A call for Truth, Hope and Change. The event is led by Dr. Richard Huggins, powered by Lee Thomas and his Clarity Foundation and hosted by the V-Strong Vitiligo Support Group. Also, Prof. Jorge Luis Perez from Holguin has added a distinct Cuban flavor to our large party.
Further south in Brazil - host country of the 2017 World Vitiligo Day HQ - emotions and energy are running satisfyingly high. WVD President Prof. Paulo Cunha and his team of enthusiasts are raising awareness for vitiligo across national TV, social media and on the street.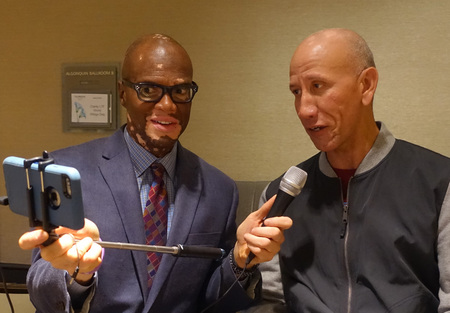 Are there any famous people with vitiligo?

Many celebrities have dealt with vitiligo while remaining in the public eye, maintaining a positive outlook, and having a successful career. Here are a few courageous famous peo...

Can a gluten-free diet help with vitiligo?

It's very unlikely. We have specifically looked into claims that gluten-free diet may ease symptoms of vitiligo, or completely reverse it, and found no firm scientific evidence ...

What's better: laser or phototherapy?

In a recent study researchers assessed effect and safety of different laser and phototherapy treatments, such as excimer laser/light, narrowband UVB, UVA and PUVA. No significa...