New
It looks like our friends in Kazakhstan will kick off World Vitiligo Day celebrations this year. Online conference will begin on June 25, 9 am local time (midnight in New York).
See program attached.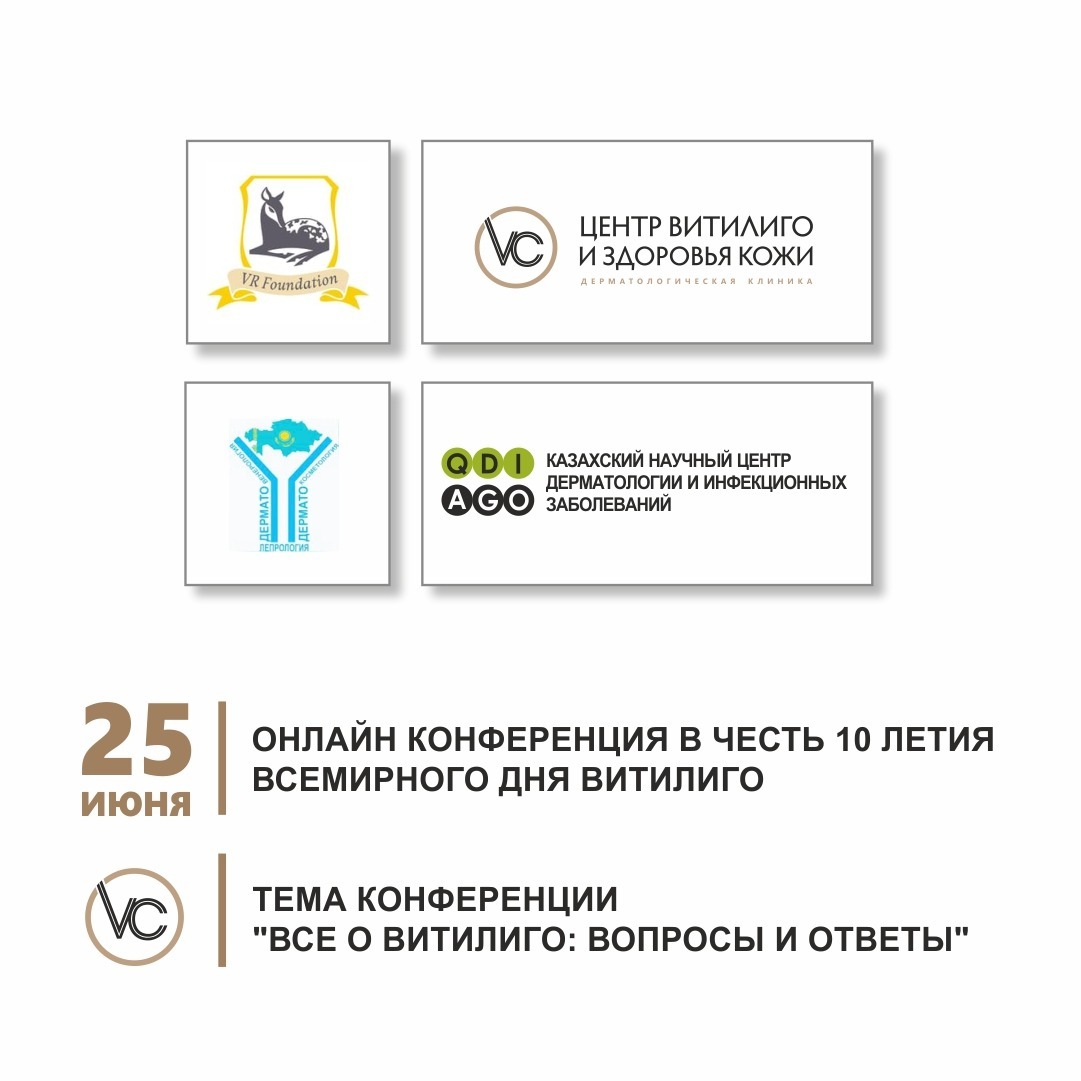 Isn't it just a cosmetic disorder?

Contrary to popular belief, vitiligo is not a cosmetic disorder but a systemic disease affecting the largest body organ and other vital systems, with multiple comorbidities. Fo...

Is there a special diet for vitiligo?

In short, no.  Some people find that certain foods may worsen their vitiligo symptoms or that others may improve their skin condition. We found no scientific evidence that a sp...

What tests should be done?

A well-trained dermatologist should be able to diagnose vitiligo and distinguish it from contact leukoderma or more than twenty other conditions with similar skin appearance bas...