New
We apologize for the delay with the World Vitiligo Day updates because Delta Airlines has lost our baggage first on the way to Detroit with all promo materials, and then on the way back to New York, again.  We are currently in recovery mode and will be back with WVD news report soon. Stay tuned!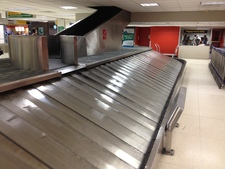 In the meantime, check out a quick WVD update here
How can I explain vitiligo to my children?

Vitiligo can be puzzling for a child because a person who has it isn't "ill" in a common sense.  To choose the right words to explain vitiligo diagnosis to a child, first consi...

Is it Bitiligo? Vitaligo? Veteligo?

There are so many different ways that people try and spell or even pronounce Vitiligo.  Here are some common mis-spellings: bitiligo, vitigo, vitaligo, vitilago, vitiglio, vita...

What causes vitiligo?

Surprisingly, the causes of vitiligo are yet to be precisely established. Researchers know the cause is pre-wired in your genes, just waiting for a bad luck moment. In about hal...