New
We apologize for the delay with the World Vitiligo Day updates because Delta Airlines has lost our baggage first on the way to Detroit with all promo materials, and then on the way back to New York, again.  We are currently in recovery mode and will be back with WVD news report soon. Stay tuned!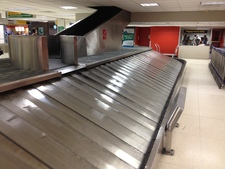 In the meantime, check out a quick WVD update here
How can I cure vitiligo?

There is no cure for vitiligo, but there are a number of effective treatment options that can be discussed with your GP or dermatologist. The aim of treatment is to stop new pat...

What tests should be done?

A well-trained dermatologist should be able to diagnose vitiligo and distinguish it from contact leukoderma or more than twenty other conditions with similar skin appearance bas...

Are there any famous people with vitiligo?

Many celebrities have dealt with vitiligo while remaining in the public eye, maintaining a positive outlook, and having a successful career. Here are a few courageous famous peo...