Event
ONLINE from Bangalore, India
Held every two years, the Vitiligo International Symposium (VIS) is a flagship conference on vitiligo research and clinical management. Traditionally, the VIS consists of informative podium sessions on a range of scientific issues from around the world, combined with clinical reports featuring proven techniques and novel observations, and additional workshops.
DUE TO THE COVID-19 PANDEMIC, THE VIS 2020 SYMPOSIUM WILL BE HELD VIRTUALLY on December 4-6, 2020.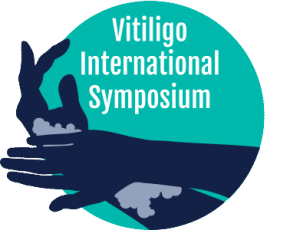 Are there any famous people with vitiligo?

Many celebrities have dealt with vitiligo while remaining in the public eye, maintaining a positive outlook, and having a successful career. Here are a few courageous famous peo...

Is it Bitiligo? Vitaligo? Veteligo?

There are so many different ways that people try and spell or even pronounce Vitiligo.  Here are some common mis-spellings: bitiligo, vitigo, vitaligo, vitilago, vitiglio, vita...

How can I explain vitiligo to my children?

Vitiligo can be puzzling for a child because a person who has it isn't "ill" in a common sense.  To choose the right words to explain vitiligo diagnosis to a child, first consi...