New
We'll give you a free digital copy of "A No-Nonsense Guide To Vitiligo" in exchange for just a few minutes of your time! When you complete the Vitiligo Quality of Life survey you will receive link to a free download of the ebook in English or Spanish.
So please click on your country from the list here to complete the anonymous form. It's just ten short questions, so it's super-quick.
ABOUT THE BOOK
In this unique book, Yan Valle – author, campaigner and CEO of Vitiligo Research Foundation – will guide you through symptoms, decipher medical jargon and explore treatments, so you can choose the proper therapy for yourself – or knowingly abstain from it.
The smart and accessible book is comprised of three sections: Body, Environment, and Treatments. Of course, there is tremendous overlap across the sections, as they are interdependent. In fact, you could think of the three as a tripod, upon which any treatment is balanced. One needs all three to have any sustainable success in treating vitiligo – or indeed any other condition. Dashing from the root cause to a future lifestyle, the author reveals what you really need to know and what you must avoid, in order to manage this weird, complicated disease.
A half of fifty seven bite-sized chapters recounts a conversation or situation that the author has been a part of as CEO of VR Foundation. Real-life examples are used to illustrate different vitiligo treatment scenarios, which you can discuss further with your doctor.
WHAT IT WILL DO FOR YOU
Save you the countless hours spent searching the web for information, only to realize most of it's worthless.
Save all the time and effort spent on seeing non-specialist doctors who can't help you.
Save the thousands of dollar spent on bogus supplements, snake oil cures and confusing research papers.
Just some of the topics covered inside:
The link between vitiligo and other diseases.
How to detect early signs of vitiligo.
How to identify potential triggers and everyday household items you should avoid.
The environmental factors and stress-related issues that can cause vitiligo.
Common treatment strategies and protocols. Which one is good for you?
Frequent treatment mistakes and how to fix them.
Natural remedies and diets for vitiligo: what's true, what's not.
How to break the vicious Catch 22 cycle.
A thoroughly researched, easy-to-read and jargon-free guide to vitiligo – this is essential reading for vitiligo patients, or anyone interested in the condition. It's easy to read over a weekend, yet it is extensively referenced to encourage a deeper investigation into the subject, if necessary.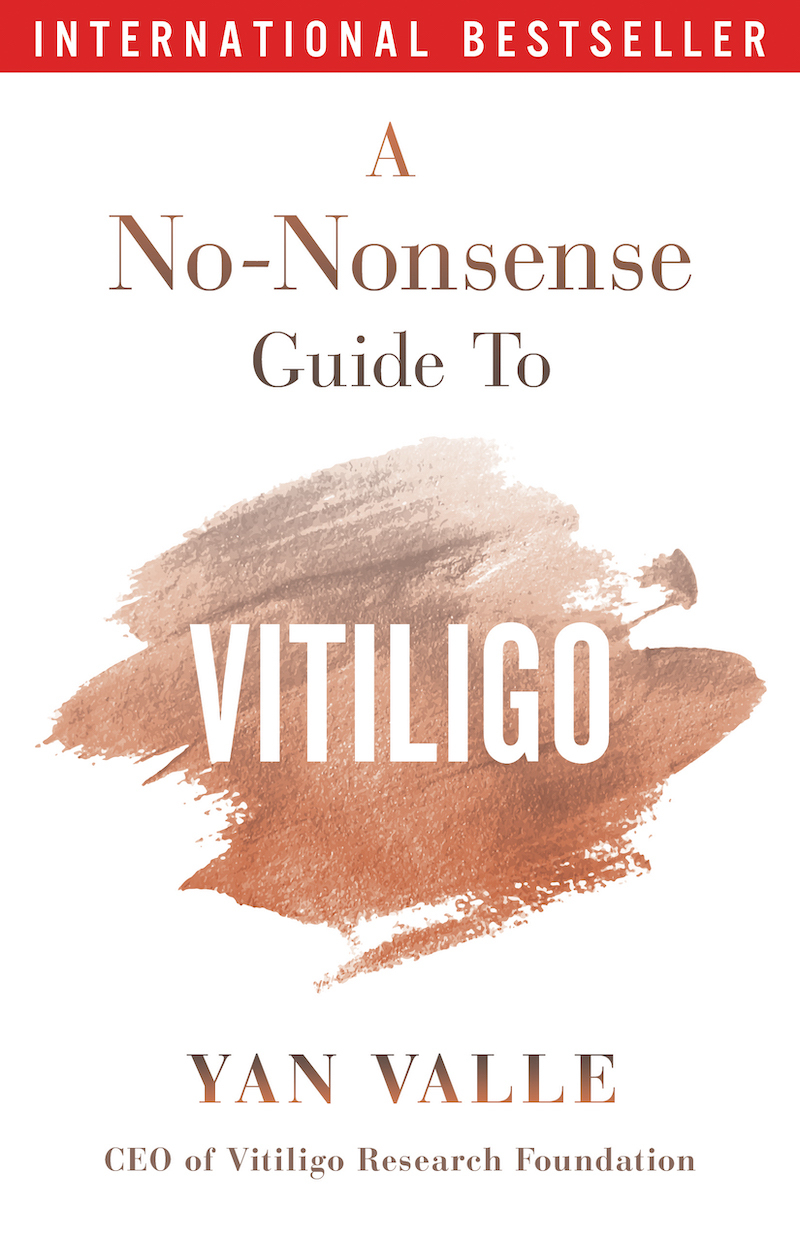 What's better: laser or phototherapy?

In a recent study researchers assessed effect and safety of different laser and phototherapy treatments, such as excimer laser/light, narrowband UVB, UVA and PUVA. No significa...

Does halo nevi affect vitiligo development?

Halo nevi — nevi with an depigmented circle around it, usually on the trunk — are about 10x more common in vitiligo patients than in the general population, especially in childr...