New
Throughout entire August, we asked our followers tag us in a picture on social media of their Vitiligo showing on their hands. Seeing all of the hands together in one powerful image represents a strong community and solid support; two things the Vitiligo Research Foundation stands for. Read more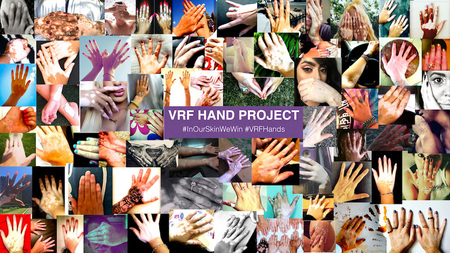 How can I cure vitiligo?

There is no cure for vitiligo, but there are a number of effective treatment options that can be discussed with your GP or dermatologist. The aim of treatment is to stop new pat...

Are there any famous people with vitiligo?

Many celebrities have dealt with vitiligo while remaining in the public eye, maintaining a positive outlook, and having a successful career. Here are a few courageous famous peo...

Can chemicals cause vitiligo?

It's important to remember there are multiple factors involved in vitiligo onset, including genetic predisposition, living and working environments, and exposure to certain chem...