New
A lot has happened since we decided to take a quick summer break...  DESIGUAL, a fashion chain from Spain, has signed Chantelle Winnie Harlow, the world's first top model with vitiligo, as the face of its autumn-winter 2014 campaign.
New York came into a public spotlight when awesome members of support group led by Valarie Molyneaux decided to bring the vitiligo story into the streets of Harlem. In the engaging, moving, and unforgettable memoir Taking Flight, Michaela DePrince shares her dramatic journey from an orphan 'vitiligo devil child' in Sierra Leone to becoming one of world's most exciting rising ballet stars. 
Writer & director Nicola Wong from UK has started the trans-media project on vitiligo, to inspire and raise awareness through the power of cinematograph. Stay tuned for more news to come!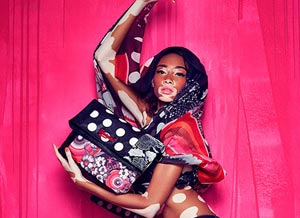 What is vitiligo?

Vitiligo (pronounced vit-ill-EYE-go) is a relatively common skin disease characterized by smooth, white, painless spots or patches on various parts of the body and hairs above i...

Vitiligo and hearing loss: any connection?

In short, NO. Recent research shows no relationship between a degree of skin depigmentation and hearing loss severity in vitiligo patients. The results of this study showed tha...