New
Congratulations, Olumide Omololu and Ocube Interactive from Lagos, Nigeria!
Not only have you won complete bragging rights, but you have also won a prize pack of 10 Tees! The VRF Board has received 12 designs for the Vi-Tee contest and narrowed them down to two for a final vote. All the entries were amazing but unfortunately there was only one winner Huge THANKS to everyone who participated in design contest. Stay tuned as the 1,500 T-shirts get manufactured and printed by the generous donor and we distribute inspirational Tees among vitiligo support groups before the World Vitiligo Day.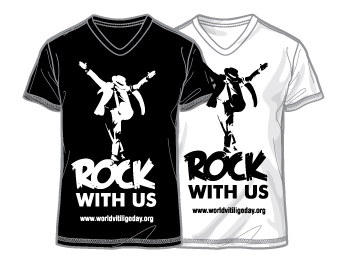 What is vitiligo?

Vitiligo (pronounced vit-ill-EYE-go) is a relatively common skin disease characterized by smooth, white, painless spots or patches on various parts of the body and hairs above i...

Is it Bitiligo? Vitaligo? Veteligo?

There are so many different ways that people try and spell or even pronounce Vitiligo.  Here are some common mis-spellings: bitiligo, vitigo, vitaligo, vitilago, vitiglio, vita...