New
Congratulations, Olumide Omololu and Ocube Interactive from Lagos, Nigeria!
Not only have you won complete bragging rights, but you have also won a prize pack of 10 Tees! The VRF Board has received 12 designs for the Vi-Tee contest and narrowed them down to two for a final vote. All the entries were amazing but unfortunately there was only one winner Huge THANKS to everyone who participated in design contest. Stay tuned as the 1,500 T-shirts get manufactured and printed by the generous donor and we distribute inspirational Tees among vitiligo support groups before the World Vitiligo Day.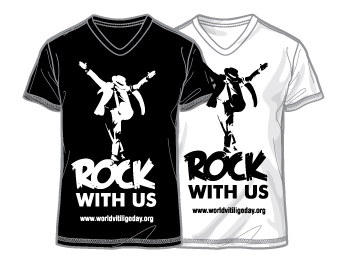 Can a gluten-free diet help with vitiligo?

It's very unlikely. We have specifically looked into claims that gluten-free diet may ease symptoms of vitiligo, or completely reverse it, and found no firm scientific evidence ...

What's better: laser or phototherapy?

In a recent study researchers assessed effect and safety of different laser and phototherapy treatments, such as excimer laser/light, narrowband UVB, UVA and PUVA. No significa...

Vitiligo and hearing loss: any connection?

In short, NO. Recent research shows no relationship between a degree of skin depigmentation and hearing loss severity in vitiligo patients. The results of this study showed tha...