New
Congratulations, Olumide Omololu and Ocube Interactive from Lagos, Nigeria!
Not only have you won complete bragging rights, but you have also won a prize pack of 10 Tees! The VRF Board has received 12 designs for the Vi-Tee contest and narrowed them down to two for a final vote. All the entries were amazing but unfortunately there was only one winner Huge THANKS to everyone who participated in design contest. Stay tuned as the 1,500 T-shirts get manufactured and printed by the generous donor and we distribute inspirational Tees among vitiligo support groups before the World Vitiligo Day.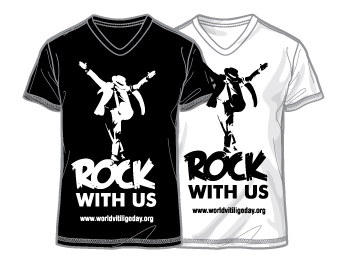 What is vitiligo?

Vitiligo (pronounced vit-ill-EYE-go) is a relatively common skin disease characterized by smooth, white, painless spots or patches on various parts of the body and hairs above i...

How can I explain vitiligo to my children?

Vitiligo can be puzzling for a child because a person who has it isn't "ill" in a common sense.  To choose the right words to explain vitiligo diagnosis to a child, first consi...